Shahs Of Sunset Star Takes Legal Action Against Co Star
Reza Farahan is lashing out against Mike Shouhed.
Ashley Hoover Baker October 18, 2019 3:54pm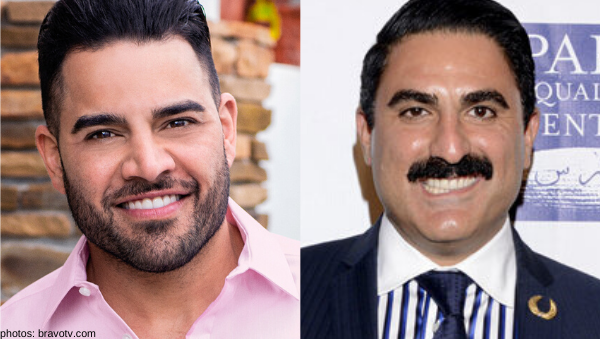 Shahs of Sunset star, Reza Farahan, takes legal action against his longtime friend and co-star, Mike Shouhed, over his clothing line. Mike took to Instagram to express his frustrations with his former homeboy.
The letter demands that Mike stop selling t-shirts for his True Gold clothing line with Reza's face on them since it was allegedly done "without Mr. Farahan's consent," according to a report from Page Six. "You are selling and/or offering for sale articles of clothing misappropriating Mr. Farahan's name, image and other indicia of personality." per the screenshot on the 'gram. "The selling and offering for sale of the Infringing Products violates our client's unfair competition rights and rights of personality and public laws."
Mike posted a photo of himself sporting a "Reza Is My Homeboy" shirt next to Reza during the filming of Shahs from four years ago, leaving him to ask "Reza, were u closing ur eyes??" in the caption. "I can't tell! Now u have a problem with it bro?".
Much like the imagery used by Taylor Swift in regards to her spat with Kim Kardashian and Kanye West, Mike chose the snake emoji in his post calling out his former friend. "🐍🐍🐍." That, I appreciated.
What I did not appreciate is the homophobic tone of Mike's caption. "This what happens when dudes got his panties in a bunch! You got my # bro, you could of just texted me and we handled this like 1.5 men." Not a good look, Mike.
Whose side are you on? Leave Team Mike or Team Reza in the comments.
---