Shahs Of Sunset Star Gives Fertility Update
Mercedes Javid confirms whether or not she can carry another baby.
Ashley Hoover Baker July 9, 2019 1:37pm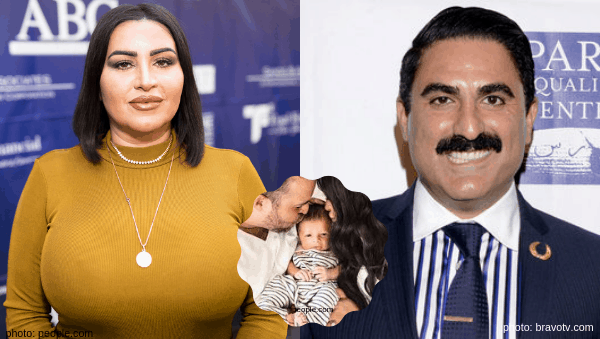 Shahs Of Sunset star, Mercedes 'MJ' Javid, confirmed her fertility status after her co-star, Reza Farahan, shared her private medical information on social media. Sadly for MJ, she confirmed she is unable to have another child. Check out the emotional Instagram post the new mom made.
In case you missed it, Reza shared a series of text messages between him, MJ, and her husband, Tommy Feight on social media in April. The posts have since been deleted, but they will live forever in the screen shots I grabbed. Here is one of them! Reza took messy to the next level with this one…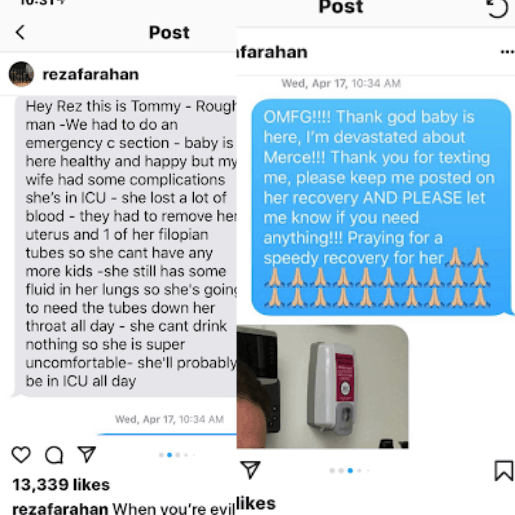 Click here to see rest of the screenshots Reza later deleted for yourself!
Sham's mom continued to clarify her fertility status in the comments…
She was asked, "Why can't you have another baby if you don't mind me asking?" MJ's response, "complications during childbirth."
Other followers are trying to help the reality star stay positive during this time. "I am so sorry but you got blessed w one [child] I understand."
"Just wicked happy you were able to achieve your dream of becoming a mommy. Its been a hell of a journey to watch unfold. Baby Shams is truly blessed and you and Tommy will give him the most amazing life," commented another follower.
But because it's the internet, one person said, "ALOT of self pity. That's called Karma. Sorry girl. I hear your pretty nasty to your previous life long friends. Burning bridges left and right. Smh. Your son is a blessing but Self pity is far from cute. 💁"
Do you think MJ and Reza will ever be friends again? Drop your opinions in the comments!
---