Settlement Reached For Teen Mom Couple
That doesn't mean Amber Portwood is off the hook yet...
Ashley Hoover Baker October 25, 2019 8:26am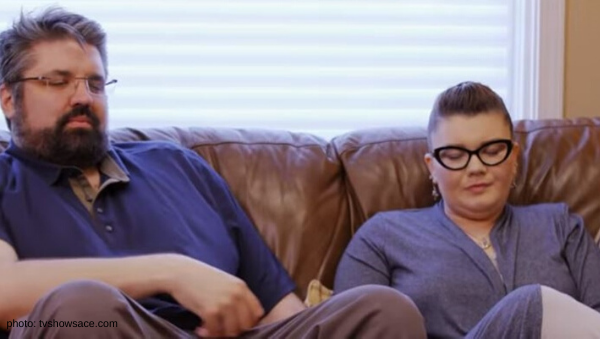 A settlement was reached for Teen Mom's Amber Portwood and Andrew Glennon regarding his move to California with their son. According to court docs obtained by The Blast, Amber and her baby daddy informed the court of a temporary agreement in their custody battle. "Court notes that parties agree that father will not relocate until such time as an evidentiary hearing. Court notes that paternity is established and a decree of paternity has been issued."
Amber may have won that battle, but she if far from winning the war.  In case you missed it, Amber was arrested following a domestic violence incident with her then-boyfriend. The MTV reality star still faces charges of domestic battery, criminal recklessness with a deadly weapon and a felony domestic battery. Never forget, Amber allegedly pulled a machete on Andrew during the assault. Way to keep it classy, Amber.
It doesn't stop there! Prosecutors have stayed busy entering evidence into the case that includes Amber's texts, emails and videos against her. There are over 20 photographs of the alleged injuries and multiple videos from a Ring camera listed as evidence against the mother of two.
Following Amber's arrest, Andrew filed suit against his baby mama seeking primary custody of their son, James. He wants her to only have supervised visitation. There was also an audio recording of a statement given by Andrew, so it appears he is fully cooperating with law enforcement against the mother of his child.
What do you think would be best for Amber and Andrew's son? Sound off in the comments!
---