Top 5 Cringe Moments of Seeking Sister Wife "Sharing is Caring"
Let's talk about the top 5 cringe worthy moments on the latest episode of Seeking Sister Wife.
Spill it, Sister April 21, 2021 4:46pm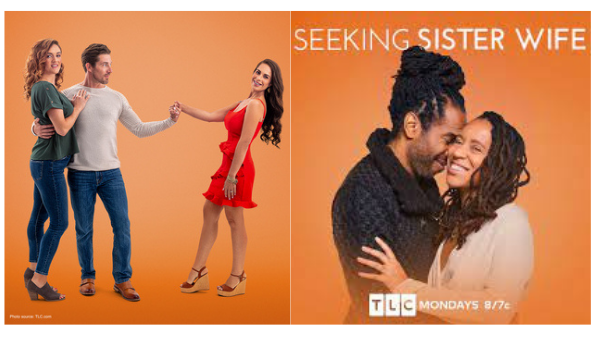 Now that Seeking Sister Wife is finally back on our screens and we are 5 episodes in it's time to share the cringe. These are the top 5 moments from last week's episode "Sharing is Caring" that made us cringe in gifs.
1. Sidian gets dumped
The Jones family is in quarantine and it seems it has put a damper on their dating life. We are briefly introduced to Elena who breaks up with the couple at the park! The best part was the camera following over post-breakup.

2.Danielle compares herself to Abu
Riding through Cabo on camels can definitely give off Aladdin vibes, but labeling yourself as the animal sidekick in a love story? NO, SIS!
3. Kaleh says "Yes, Sir"
It's no secret Jarod and Kaleh have had a disagreement with Kaleh's work schedule and her "dedication" to the family. Kaleh's "Yes, Sir" was definitely a cringe moment for us while also giving us 50 Shades of Gray vibes.
4. The "D"imitri Schedule
During the sister date, Tayler fills Ashley in on the intimacy schedule that Tayler and Christiline have created. Obviously, they will all be sharing a husband, but creating a schedule before you're an official sister wife?
5. Garrick Has A Surprise
As if Garrick hasn't given all of us enough reasons to roll our eyes at him this week he decided to take it a step further. When announcing his surprise date with Roberta he made sure to drive it home by asking Danielle to stay back and do work for him.
Are you enjoying season 3 of Seeking Sister Wife so far? Sound off in the comments and let us know which couple you love to watch.
Do you want to catch up with the couples from past seasons? Find out where they are now!
Make sure to head over to Spill it, Sister podcast to hear Ally & Leah's weekly recaps on the show every Wednesday.
---