Seeking Sister Wife Where Are They Now?
TLC's Seeking Sister Wife is coming back on Feb.28th! Let's see where they are now!
Spill it, Sister February 12, 2021 3:56pm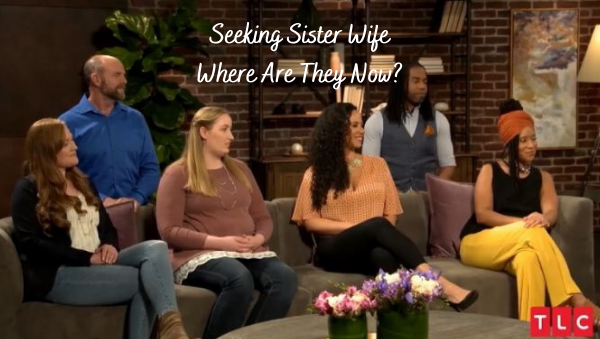 TLC has recently announced their hit show Seeking Sister Wife will be returning to our screens Sunday, February 28th at 8 PM CST.  Let's take a look back at our past couples and see where they are today.
The Briney Family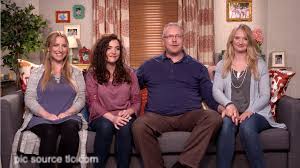 In season 1 TLC  introduced us to Drew Briney and his three wives April, Auralee, and Angela. Drew and April were married for eight years before they decided to try out polygamy. We all watched as the rivalry between April vs. Auralee and Angela played out when they moved in together.
Since filming April has left the family and finalized her divorce from Drew in March of 2019. April is living on her own with her children and is focusing on creating Art for her business.
As for Drew, Auralee, and April, they have since moved to Missouri and are raising their children together. Drew has started a new woodworking business where he handcrafts custom furniture pieces.
The Alldredge Family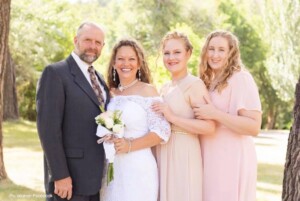 The Alldredge family in season 2  struggled to add to their growing polygamist family. After a failed attempt with Melina and the chaos that transpired with Jennifer, it seems Jeff Alldredge and his wives finally hit the sister wife jackpot.  In an interview with Lynn Speaks Truth, Vanessa and Sharis shared the family has recently relocated to South Dakota where they can live without fear of facing criminal charges for their lifestyle. In July of 2020, the family welcomed their newest sister wife, Donna, and in October Sharis announced her pregnancy. While everything seems to be going well for the growing Alldredge family they are currently facing the hardship of Donna losing custody of her daughter due to her polygamist lifestyle. Here is an excerpt from the family's GoFund Me page:
The following message is from Jeff Alldredge:

Dear friends, we would sincerely appreciate your help.  A travesty has happened to our family, and we are reaching out to all of you for prayers and support.
Many of you are aware that a short while ago we were blessed to add Donna to our family. This was a joyous occasion, but it was followed shortly after by severe prejudice and persecution against our way of life and, in particular, Donna's
specific family life.
The Snowden Family
After 2 seasons with Dimitri and Ashley Snowden, we watched as they married Vanessa Cobb in a beautiful ceremony. I think it's safe to say we were all shocked to see how abruptly the relationship ended.
Dimitri and Ashely have not added in another sister wife, but are working hard on their businesses Snowden Botanicals recently renamed  ALOHASNOW by Ashley. 
As for Vanessa Cobb, she is still residing in Australia where she is educating others on Antiracism as a social activist.
The Winder Family
Colton and Tami Winder introduced us to their sister wife, Sophie in season 2 of the show. Colton and Tami have one daughter, Sadie, together and they were excited to watch their family grow. Today the Winder family has added another baby to the bunch! Sophie gave birth to a little boy named Ephraim in April of 2020. On their family blog, The Winder Family Sophie opens up in a vulnerable post about her infertility journey.
While an official cast list has not been released we have been teased that there will be 2 returning families. The ladies of Spill It, Sister have reason to believe it will be the Alldredge and Snowden Family. It looks like we will have to wait and see on the season premiere.
To stay up to date on the newest season of Seeking Sister Wife listen to weekly recaps on Spill It, Sister podcast every Wednesday,
Are you excited to see Seeking Sister Wife return? Tell us below who you hope to see on season 3!
---