The Women of Potomac are Back!
Almost all of the ladies will be returning for season 3 of RHOP!
Keegan Biondino March 8, 2018 2:32pm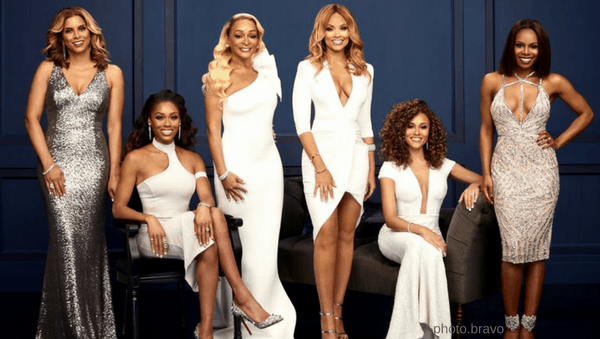 Bravo has officially announced the return of the The Real Housewives of Potomac with the Season 3 trailer (watch it below!).
Almost all of the RHOP ladies will be returning, all except for Charissee Jackson-Jordan. But not to worry, you may get a little sip from her champagne room because she will be returning as a friend of the cast!
Gizelle Bryant, Karen Huger, Ashley Darby, Robyn Dixon, and Monique Samuels will be returning full time and they appear to be coming back with a whole new set of issue!
We will also be welcoming a new cast member, Candiace Dillard, a 31 year old beauty queen who once worked in the White House Offices of Public Engagement and Intergovernmental Affairs for President Barack Obama.
The Bravo press release promises: "This season the ladies are dealing with the high and lows of friendships, and marriages are being challenged."
Rumors are still stirring about Karen's funds and whether or not she is renting or buying her home! Karen is attempting to keep her head up after the rumors of Ray owing millions to the IRS. This is sure to bring to drama because, after all, she's the self-proclaimed Grand Dame of Potomac. So, I cannot imagine her being ok with the other women discussing her finances! Don't think the Grande Dame has come undone just yet. Karen's response? "Read my f—— lips: Karen is debt-free and loaded." (This quote might win the season!)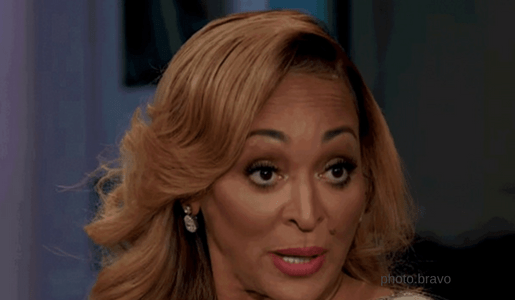 Ashley and Michael are still figuring out what their relationship status is, after being separated last season. There seems to be a divide between Michael and Ashley's mother. You know what they say, "mommy knows best". This is one relationship I CANNOT BEGIN to understand. Ashley is so beautiful and young and Michael is… well… he is not those things.
Another couple that boggles my mind is Robyn and Juan Dixon. Being from Maryland, I get that he WAS kind of a big deal in his day, so that may have been part of why she was so eager to stay, BUT as a viewer of the previous seasons, he seems to have ZERO interest in fixing his marriage. Maybe that will all change, the trailer leads me to believe that is the case with a new house and some making out!
Monique seems to be going through it, new home and possibly a new baby, will it all be too much?
As for Gizelle, her friendship looks like it will be tested with Karen and it also seems as though she has a new man! I am way more excited about the drama with Karen, but good for her if she found herself a man!
The past seasons have been a bit of a snoozefest, but as a Maryland native, I won't give up and this season looks promising! Bring on the lady-drama!
Are you pumped for Potomac Season 3?! Tell us below!
---