Score Kameron Westcott's Pretty In Pink Style!
Whoever said orange was the new pink was seriously disturbed!
Lara Sophia September 13, 2018 10:05am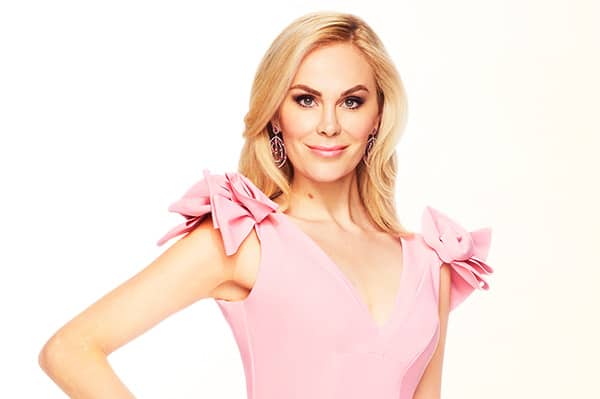 Kameron Westcott has made it clear that pink is her signature color!
The Real Housewives of Dallas is always looking pretty in pink whether she's on or off the TV screen.
Now, that RHOD is back for season 3 we thought it was time to breakdown Kameron's pretty in pink style!
With an unlimited budget, Kameron has the ability to create super girly and ladylike looks that wow us week to week.
While some of Kameron's outfits are interesting, to say the least, they totally fit her prim and proper style.
So, what are some tips for recreating Kameron's style?
Look for pieces in various shades of pink, with lots of sequins, lace, or frills, and, oh, yeah, make sure it's very expensive (looking)!
Here are 5 of Kam's most perfectly pink looks!
Her Lips Are Sealed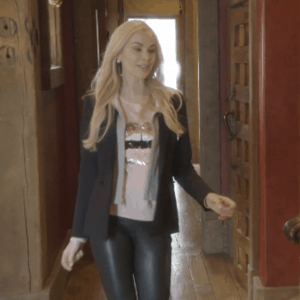 Kameron wore a pink sequin lips sweater during the recent cast trip to Beaver Creek. The Markus Lupfer sweater showed off Kameron's more playful side. This fun sweater is 100% wool and will keep you warm and cozy all fall and winter.
Everything's Purrrrfect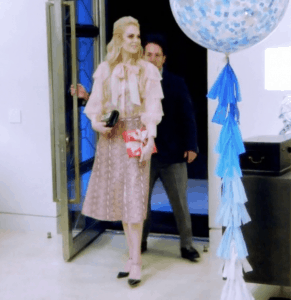 For Stephanie Hollman's Bubble and Bru party, Kameron wore her signature color with a twist. Kameron rocked a pale pink pussy bow blouse and a pink snakeskin skirt. This head to tow Alice and Olivia ensemble is one of Kam's more daring and unique looks but somehow it works for the RHOD star.
All Frills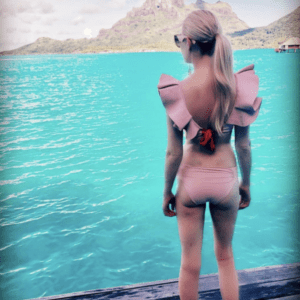 Recently on n Instagram, Kameron reminisced about a trip to Bora Bora. In the photo, Kam can be seen in a frilly pink bikini that goes perfectly with the turquoise waters of Bora Bora. The Johanna Ortiz bikini is sweet and girly but is completely sold out!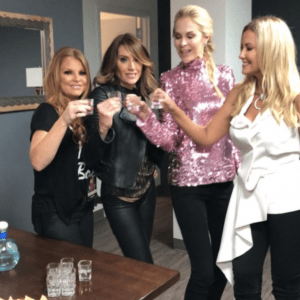 As Kameron proves time and time again – it's easy to be chic and sequined! Back in December, Kameron stunned in an MSGM sequin turtleneck. The classic turtleneck style sweater was revamped by adding sequins in a bright, fun color. Talk about showstopping!
The World Is Her Oyster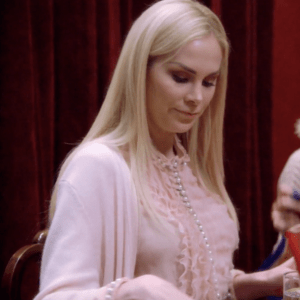 Kameron is one of the crème de la crème of Dallas and she makes that known wherever she goes. During the recent trip to Beaver Creek, Kam dressed up in an Alice and Olivia Arminda Blouse and proved that she always looks prim and proper. The pink ruffled blouse is so girly, so pink, and oh so Kameron with its pearl details.
Pampered in Pink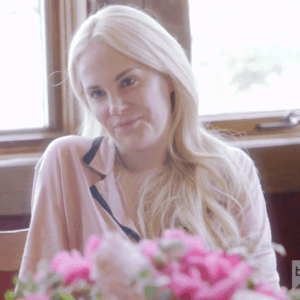 Just this week, Kam sported snuggly pink pajamas in Beaver Creek. These luxurious blush pajamas are by Cosabella and are made of super soft Pima cotton with satin trim. While these pj's are a whopping $130 you can't put a price on a good nights sleep or good fashion.
Shop Kameron's pretty in pink style below!
What do you think about Kameron's style? Sound off below!
*Photos and outfit specifications via BigBlondeHair.com
---