Scheana Marie Hangs Out Ronnie From Jersey Shore Days After Instagram Outburst
The Jersey Shore star makes a strange appearance in Scheana's Insta just days after a public fight with his ex.
Genny Glassman May 2, 2018 3:53pm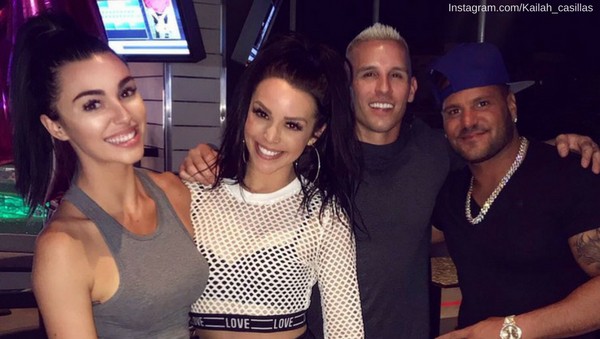 We don't even know where to begin with this one. Just a day after Jersey Shore castmember, Ronnie Ortiz-Margo, exploded in  a vicious Instagram fight with girlfriend Jen Harley, he was caught in the most unlikely of places; hanging out with Vanderpump Rules' Scheana Shay.
Apparently, Ronnie and Scheana are friendly (???). The two seemed to be close while watching the season finale of Vanderpump Rules with MTV The Challenge's Kailah Casillas and her boyfriend Mikey P.
More from Taste of Reality: Here's How Much the Cast of 'Vanderpump Rules' Makes
"I mean, while watching the Vanderpump Rules finale, like we have our own reality show in my condo," Scheana tells us in her Instagram video. Scheana also posted photos like this one, showing that the group had been casually hanging out playing "Cards Against Humanity."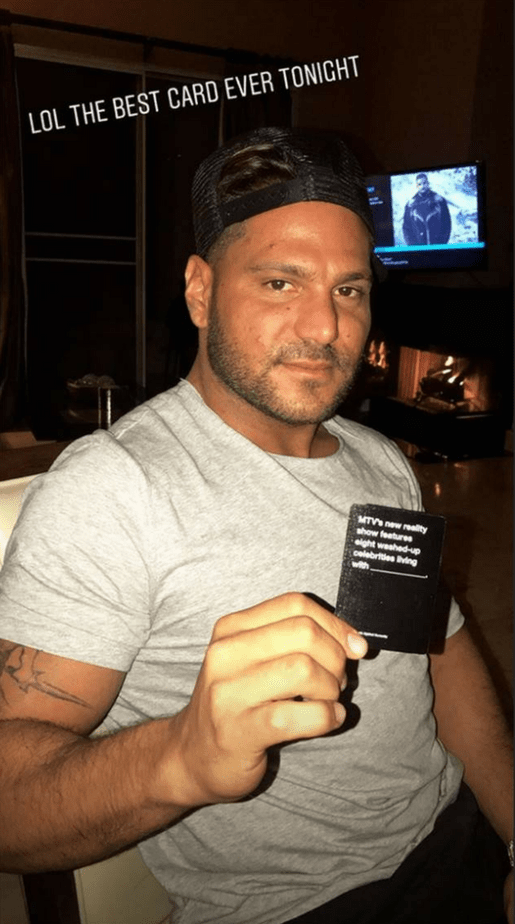 According to E! News there is nothing romantic going on between Scheana and Ronnie, which given how the past couple of days have gone for the Jersey Shore star is nothing but good news for Scheana.
According to People Magazine, on Sunday Ronnie shocked fans on Instagram when he lashed out at girlfriend Jen, writing, "Note to self, can't turn a natural born HOE, into a HOUSEWIFE, if you find them in the gutter then leave them in the gutter. Not all people can be saved when they are so far gone. All you can say you did ur best and keep it moving. #Facts and #YeahhhhhhBuddyyyy."
Ronnie followed up the now deleted post with a poll, "If your significant other keeps sex videos of their ex, shouldn't they show enough respect to delete them, esp after being in a new relationship for over a year?" he writes.
For her part, Jen didn't take the insult lying down. She clapped back at Ronnie, writing on Instagram stories that, "Can't turn a coke head into a father! Yeahhh buddy." Yeesh!
More from Taste of Reality: Scheana and Stassi Share the Same What????!!
The two have been dating for little over a year and share a 3-month-old daughter, Ariana Sky. Jen, who has a son, Mason, from a previous relationship accused Ronnie of threatening to send her videos to her grandmother and her son.
But things got really scary when Jen decided to go "live" in the middle of their fight. On Monday, Jen posted a livestream on Instagram Live, where Ronnie can heard to be saying, "Put your f—ing hands on me again. I dare you. I f—ing dare you. "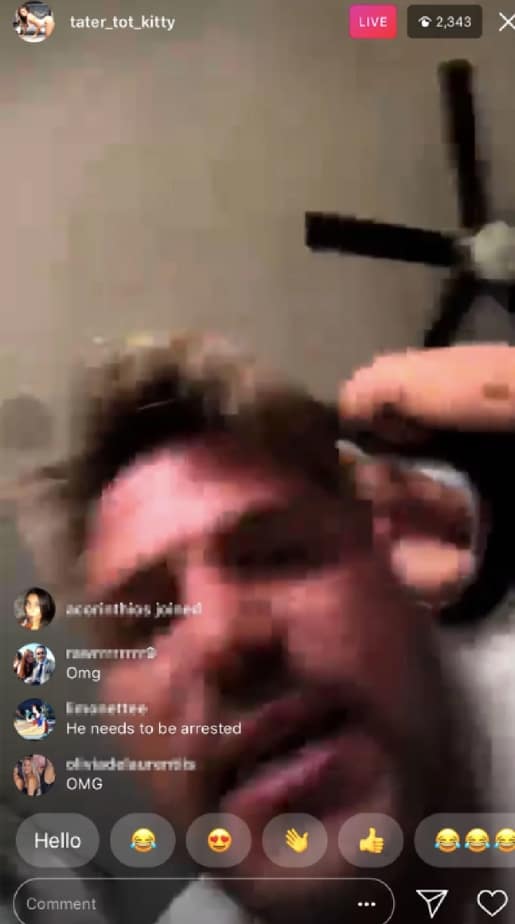 He then pulls the phone out of Jen's hand, as she yells as him to stop and then the livestream ends abruptly.
Later that day, Ronnie issued an apology, but according to insiders, Jen is officially done with Ronnie's antics. According to E! News, "Jen is just at the point where she's fed up. She got into [a relationship with Ronnie] knowing there have been several incidents in the past. She really thought at first that she could change him."
— Ronnie Magro (@RealRonnieMagro) April 30, 2018
Meanwhile, over at Scheana's house, it appears that Ronnie met Scheana through Kailah and her boyfriend, Mikey P.  Mikey P. even posted a boomerang of himself and Ronnie at Scheana's house and the musician publicly vouched for Ronnie, saying, "here are two sides to every story. I don't give a f*** what you think you saw or heard or whatever. I've been one of @realronniemagro 's best friends for 10 years now. Don't come at me with some bulls***, i ain't tryna hear it. PIPE DOWN. #rideformydogs."
For fans of The Jersey Shore, Ronnie's outburst is not surprising. The reality star has always had a temper and has been caught numerous times getting into fights on camera. One of which even resulted in an arrest in 2009.
We can only image what these two had to say to each other and what Scheana really thinks about Ronnie's abusive behavior, but word to the wise to Scheana.
Tell us what you think about Scheana and Ronnie's friendship in the comments!
---