Scheana Marie Teases New Boyfriend
Scheana Marie Teases New Boyfriend
Mandy Robinson September 30, 2018 8:44pm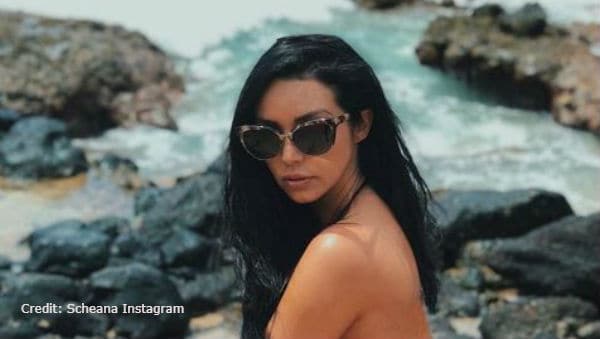 Scheana Marie Shay has been single for a bit, but the star of Vanderpump Rules is now teasing that she has found a new boyfriend. Us Magazine shared the details about it all. The reality star hasn't exactly confirmed she a new man, but things are looking that way.
She has been hanging out with costar Adam Spot and they went to his hometown. Scheana Marie made a Bachelor reference about how she made it to the hometowns. The final four on this show always get to go on a hometown date and meet the family of the other person. This really does sound like they are dating each other.
As you can see above, these two do look really cozy together. Scheana Marie is having a nice time with him. A few of their co-stars felt the need to respond to the post as well.  Stassi Schroeder simply said, "Bf/gf,"  to which she replied with a winking emoji sticking its tongue out. Robby Hayes also spoke out saying, "Well then." There have been rumors that Robby and Scheana were more than friends, but they never admitted to it. He happens to be from The Bachelorette. 
Two weeks ago Scheana Marie Shay shared a bit about their relationship. She simply said, "You just have to watch next season. We're always together. He's my favorite person to be with. I don't even know if we know … We're hanging out. Yeah, but he's still my best friend." It really sounds like Scheana is trying to avoid giving away spoilers, but the hints are there for sure. Hopefully, the new season clears it all up.
Do you think that Scheana Marie Shay has found love? Don't miss the new season of Vanderpump Rules when it starts airing on Bravo. It is coming back soon, but an exact return date hasn't been confirmed just yet.
---