Scheana Marie's Most Cringeworthy Moments from Season 6
Almost too painful to watch!
Troy Turner May 4, 2018 1:00am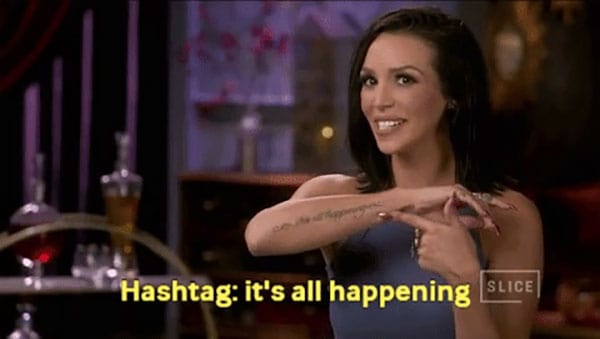 This season, Scheana Marie Whatever-the-F-Her-Name-Is-Now's storyline was almost entirely about her sick obsession with Rob Valletta (with a few other awkward moments peppered in). Follow along as we countdown the most painfully cringeworthy Scheana moments from Vanderpump Rules Season 6! Then, check out our EXCLUSIVE podcast interview with Madison Marie Parks Valletta!
1. Madison Marie Parks Valletta

Scheana's faux fetus still gives us the giggles with her genius MMPV Instagram and even a cameo on Scheana's Wikipedia! Listen to our interview with Madison on the podcast!
2. Talking about Rob 24-f*cking-7

The fact that we can even agree with Kristen's face for once means there is something seriously wrong.
3. Claiming it was Rob's cabin when it was his mom's.

Read more about it here. BTW, he was RENTING that house in Beverly Hills with ROOMMATES. Just be real.
3. Pretending to not like flowers and gifts like a total freak.
Ummm, you are flower person and Two Judgey Girls blessed the world with the receipts to prove it! Thanks for that super-sleuthing!
4. Failing at flirting with her own boyfriend.
K. Just… K.
5. Giving relationship advice literally no-one asked for.
If you had to choose between being Scheana or Brittany in a relationship, you know you'd choose the girl who's had her toes in Jax's mouth.
6. Looking absolutely insane in front of Lisa Vanderpump.
You know Lisa is wondering, "WTF is she on?"
7. The moment Rob realized he needs a restraining order.
Even if he really likes you, whyyyyyyyy would you say that?! Cringing so hard right now.
8. Being generally so delusional it hurts.
Make it stop.
9. Drooling about Rob hanging a TV in 7 minutes.
Can't you just see her breathing down his neck the entire time looking at her watch? Ugh, move.
10. Threatening to make a comeback to a music career she never had.
Hey, if Erika Jayne can do it…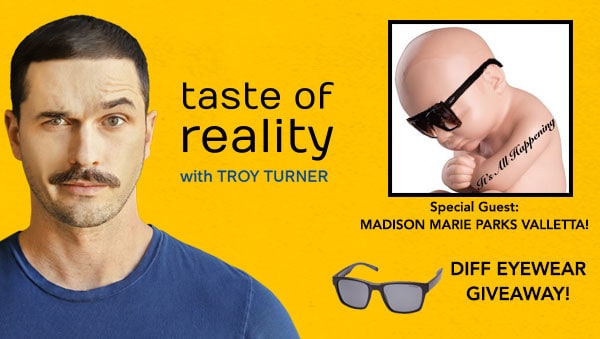 Which one is the worst?! Let us know in the comments!
---