Scheana and Stassi Use The Same What????!!
This Fashion Friday we're changing things up a bit!
Jaimee Palkovicz March 30, 2018 2:33pm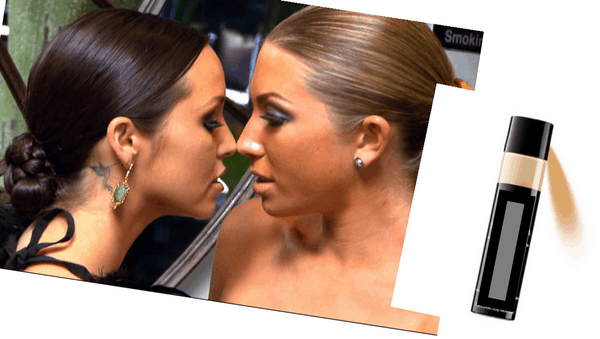 I know that Friday's are normally reserved for fashion,  but this Friday, we're talking makeup! This past week on Vanderpump Rules, we got a slight glimpse into the makeup routine of both Scheana Shay and Lala Kent (without her baba). There's a possibility you overlooked the magic that was on the sink counter, and that why I'm here to let you know you missed something BIG!
Now, if you listen to Stassi Schroeder's podcast, Straight Up With Stassi, you may know that Stassi LOVES Sephora's Perfection Mist Airbrush Foundation in a can. She's even referred to it as "life changing!"
This foundation was then spotted in this episode, being used by none other than Scheana! SHOCKER.
Now, I could totally go into Scheana being such a copy cat, but I can't blame her. I bought the same foundation right after I heard Stassi talk about it over a year ago! Let me tell you girlllllll, this stuff IS IT!
The foundation comes in an aerosol spray can and when applied makes for an airbrush finish. You can spray it right on your face, and use a beauty blender to blend. You can even put it to the beauty blender or brush and then apply it. The can is pretty big and can last a while. It's definatley a beauty must have! It's so easy to apply, that you can also use it on your legs for an airbrush sun-kissed look!
Reviews of the Sephora Collection Perfection Mist Airbrush Foundation are great and really worth checking out the product. I mean, if the Vanderpump girls trust it, it must be good! It comes in 11 shades, and he best part, it's only $28! It can be easily purchased on the Sephora website!
Have you tried Sephora's Perfection Mist Airbrush Foundation? If you have, do you like it? Are you gonna try it? Let us know your thoughts in the comments!
---