Schaena Marie and Robby From 'The Bachelor' are Dating!
I die.
Genny Glassman May 26, 2018 6:50pm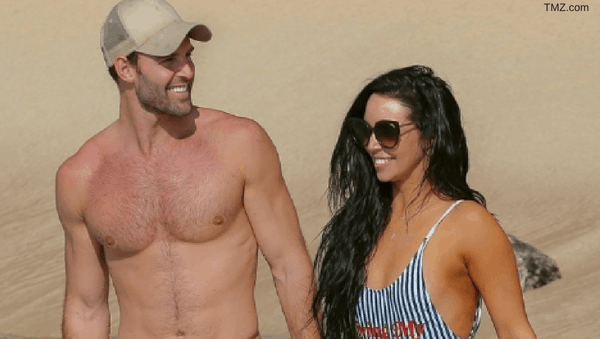 Somebody pinch us because our two favorite worlds are finally colliding! Vanderpump Rules' Scheana Marie and Bachelor in Paradise alum, Robby Hayes, were recently caught on a beach date together and the news truly has us shook.  While the two might be the second hottest Bachelor-related coupling this week (ahem, Ashley I. and Jared), TMZ recently published a series of photos that show off this possible reality pairing.
According to People Magazine, the couple was spotted soaking up the sun in Oahu, Hawaii. Though both Scheana and Robby gave a statement to the mag that they were "just friends." Uh huh, sure ya' are.
Speaking with Us Weekly Magazine in March, Robby practically gushed that, "Scheana is amazing. Period,"
He tells the magazine that, "[Scheana] has quickly become my best friend in L.A. since moving to the city. She's not only drop dead gorgeous and always having fun, she's loyal and dependable, as well, a hard trait to find in L.A. at times. We've been taking trips together, working together and spending a lot more time with each other, especially when we find ourselves in the same city between our busy schedules."
Not to mention this picture that Scheana posted on her Instagram, where she captioned it with a simple heart.
So what's the real deal between these two? Are they friends, lovers, friends with benefits, what?! More importantly, can Scheana date a guy who's name isn't named Rob? I guess time will tell with these two!
Tell us if you love Scheana and Robby together in the comments!
---