Savannah, Chase Chrisley's Spin-off Is Coming!
Savannah, Chase Chrisley's Spin-off Is Coming!
Mandy Robinson September 22, 2018 11:13am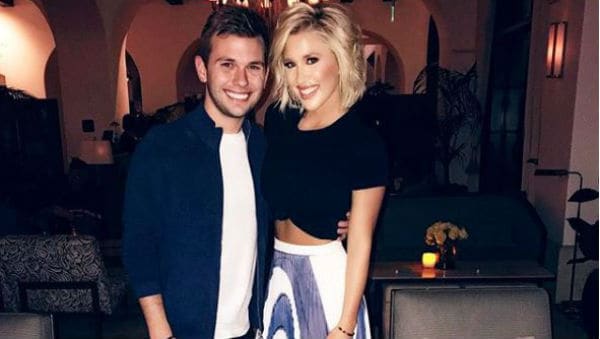 There has been talk for a while about a Chase and Savannah Chrisley spin-off. Now it looks like this show is actually going to happen. Us Weekly shared the details about the new show and what they know so far about it. A source explained it saying they are "full speed ahead."
You can assume that some of their friends will end up showing up from time to time. Of course, Savannah's boyfriend Anaheim Ducks player Nic Kerdiles will probably be around as well. If you follow her on social networks, these two are together any chance they get.
USA did confirm that the Chase and Savannah Chrisley spin-off has been filming. It turns out that it will follow a road trip that they took together from Nashville, Tennessee, to Los Angeles. Right now, Savannah's boyfriend is back in Canada for hockey season, so he may not be around much.
Todd Chrisley is really excited about the spin-off. He shared before saying, "I'm extremely proud of Chase and Savannah as they continue their journey into adulthood. This show will follow them as they live on their own and give their parents huge headaches and potential heart attacks. The plot thickens with love." Everyone loves seeing Chase and Savannah on Chrisley Knows Best.
The Chrisley family is so popular that you never know what shows will end up coming from this group. Todd did have a talk show According to Chrisley, but it ended up being canceled. Hopefully, this spin-off is something that fans love and it ends up sticking around. You know that Chase can always come up with something to entertain the viewers.
Are you excited to see a spin-off from Chase and Savannah Chrisley? Let us know your thoughts in the comments and don't miss this new show when it comes to USA. An exact start date for the show hasn't been revealed yet.
---