RuPaul's Drag Race News: There's More UK To Come, The Vivienne Comments On Being The Villain, And Her Prize
Will you be tuning into RuPaul's Drag Race UK: It's a Wrap?
Ashley Hoover Baker November 29, 2019 4:16pm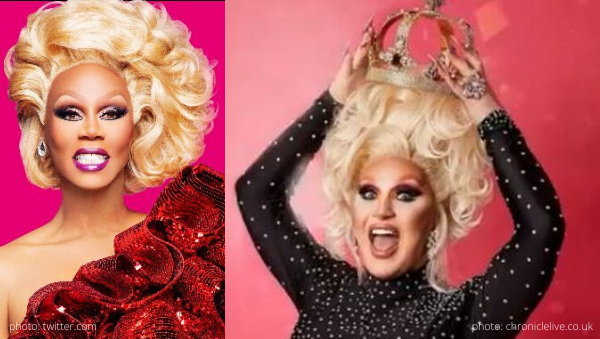 Start your engines! It's been another fierce week for RuPaul and her girls from the RuPaul's Drag Race franchises, particularly the Brits! Here are the highlights…
RuPaul's Drag Race UK may have crowned it's first ever winner (Condragulations to The Vivienne), but the show hasn't ended just yet. RuPaul's Drag Race UK: It's a Wrap is set to air on BBC iPlayer on 11/29/2019.
The post-finale eleganza extravaganza will display finalists The Vivienne, Divina de Campo, and Baga Chipz, as they join forces once again. This time, to view the Drag Race UK grande finale together. Bustle.com teases, "Viewers will then also get to see the moment all previously eliminated queens, and the finalists friends and family, discover the identity of this year's winner," as well as RuPaul, Michelle Visage, Graham Norton and Alan Carr, reflecting on their personal highlights from the show.
Oh, you thought we were done?

This Friday, you can watch as our top three queens @Divinadecampo, @THEVIVIENNEUK, and @ChipShopBird got together to watch the final episode and see who would be crowned the first ever winner of #DragRaceUK. pic.twitter.com/9syP8CD2dM

— RuPaul's Drag Race UK (@dragraceukbbc) November 28, 2019
Forbes.com published an article featuring The Vivienne's and her recent win on RPDR UK. Though there was no substantial cash prize awarded to the winner like in the American franchise, The Vivienne certainly won an invaluable experience – a trip to Hollywood (all expenses paid, may I add) to create her own digital series with the help of the producers of Drag Race. Is anyone else gagging at the thought of what The Vivienne has in store for us?
View this post on Instagram
In a recent interview with Gay Times, The Vivienne commented on being considered 'the villain' of the season. "[Laughs] If you're going to come out of Drag Race and blame the edit, that's your decision. I said everything that I said on that camera. You're in there to win a crown. I know Divina has called me out for playing mind games or something like that, but I wasn't playing mind games with anyone. I went into that werkroom to get a crown, do the best that I can do and show the country that I deserved it. I think people can cast you as a villain because you're confident in what you do, but surely if you're going into a competition, confidence is key?"
In true Queen fashion, The Vivienne couldn't help following her answer up with a side of shade. "When you look at the US version, our series was tame as hell. It was so tame and I was the villain, yet I was never the one that sat there and said I'm better than anyone else. I think a couple of queens, mainly Divina sat there and said they were better than anyone else yet I'm the villain? But hey ho!"
Can't get enough of RuPaul and her girls? Same! You should check out the Alright Mary podcast. The hosts Colin and Johnny hilariously break down RPDR, Dragula and all of the major happenings in the world of drag. Click here for the most recent episode.
Are you excited to see the UK cast together again for the upcoming special? Who do you look forward to seeing most? Drop names in the comments?
---