RuPaul's Celebrity Drag Race is coming to VH1
Here are the four fiercest pieces of news from the week!
Ashley Hoover Baker October 25, 2019 11:28am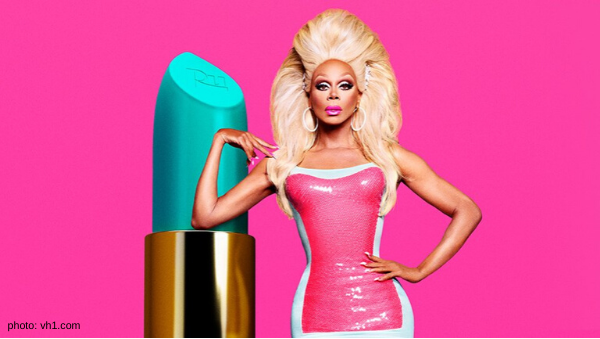 There's no chance of the hit show, RuPaul's Drag Race and its stars having to sashay away from the limelight. Not only is RPDR the best show on reality tv (come at me, bro,) but the brand is only getting bigger! With the British buzz from the new franchise and the live Las Vegas residency show approaching, us fans weren't expecting any more big news. Well, Mary, RuPaul and his girls are bringing it!
Enjoy these 4 fierce pieces of news from the week that help showcase the art of drag.
4. This one is for the drag-loving metal-heads up in herrrrr. Judas Priest frontman, Rob Halford, wants to be a judge on RPDR! "Get all the drag queens in full-on metal," cheered on the Grammy-winning rock star. "Let's do it, Ru!" he added.
According to Loudwire.com, the Heavy Metal God explained, "I am a RuPaul's Drag Face fan. I just love that show just for every emotional dimension of what's being presented… the interaction, and the support, and the fun, and the bitchiness, and all this kind of stuff. It's great. It's a beautiful insight to a part of our world and it's really important."
Is this music to anyone else's ears?
3. Two of RuPaul's most popular Queens Trixie Mattel and Katya are taking their quick wit and charm from the screen to the page. The drag superstars have teamed up again! This time, in the form of an etiquette book.
Ladies and gentlemen, introducing Trixie and Katya's Guide to Womanhood, a book that advises readers on the important things in life: fashion, money, entertaining, friendship, and so much more! You'll gag as you read personal essays, how-to's, and see the beat photos of the divas.
Here's a sneak peek at the cover art!
2. Next, Queens supporting Queens…. with a couple of quick trips to the library. Did you catch this viral video of America's sassy drag super stars Trixie & Katya, Eureka O'Hara, and Soju as they comment on the new batch of girls from across the pond? I gagged watching as Ru's American girls tried to decipher what the British dragtestants are actually saying!
Sure, there were some reads, like when discussing Gothy Kendoll's name: "Referencing Barbie in their name? Who would do that?" Sound shady? Maybe… until you hear it come out of Trixie Mattell's polished pout.
1. Condragulations are in order as it was Ru-vealed that Emmy-winning franchise is expanding, yet again! RuPaul's Celebrity Drag Race is coming to VH1 in 2020.
According to Deadline.com, "The four-episode series will feature 12 sickening celebrities as they sashay into the 'werk' room to get gag-worthy makeovers and spill all the tea as they compete for the first-ever title of 'America's Next Celebrity Drag Superstar.' Stay tuned for the premiere date and the roster of guests to strut their stuff down the runway."
In case you need to see it to believe it…
If you can't get enough drag in your life, you have to check out the Alright, Mary podcast. The guys had me laughing so hard last week I almost drove off the road.  Listen for yourself!
Which celebrities would you like to see perform on RuPaul's Celebrity Drag Race? Drop names in the comments!
---