RuPaul's Drag Race News: Shangela, Sasha Velour, And Alaska Are Taking Over
Here is the latest from RuPaul's most sought after girls.
Ashley Hoover Baker November 15, 2019 12:37pm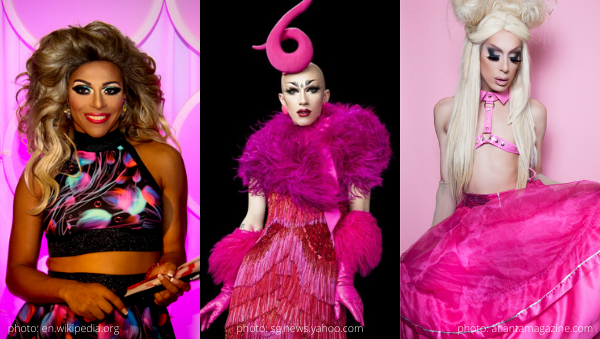 "You better work!"…. and that's just what these queens are doing!
In this week's RuPaul's Drag Race news, Shangela, Sasha Velour and Alaska are taking over! See how RuPaul's girls are making the world their oyster.
Let's start with the Queen doing big things on the small screen, Shangela. As if appearing in the five star film, A Star Is Born, as well as tv's Glee and The X-Files wasn't impressive enough, Shangela just got booked for another hot gig.
The former dragtestant will be appearing on the CW's upcoming Riverdale spin-off, Katy Keene as a drag queen named Devereaux. Devereaux is the pageant rival of Ginger Lopez/Jorge, played by Jonny Beauchamp, and is set to appear in one episode of the series. Don't be disappointed, though- it's being teased that Shangela may come back for more appearances in the future as well.
Sasha Velour's news made me fangirl so hard! Politician and activist, Alexandria Ocasio-Cortez, attended the Washington, D.C. performance of Sasha's live theater production, Smoke & Mirrors. The Congresswoman and the Queen had the chance to meet backstage! The divas shot a quick video together in which the representative gushed about the show. 
Tonight THE most honored special guest came to see "Smoke & Mirrors" in Washington D.C. @AOC 💖 The audience gave her a standing ovation too! pic.twitter.com/XzHYGTuDb0

— Pink Tall Person (@sasha_velour) November 12, 2019
"I thought it was amazing, it was incredible, it was fabulous," AOC gushed. "I'm like that Lady Gaga moment where she's like, 'stunning, amazing, impeccable, genius.'" Sasha was similarly shook, calling Alexandria "the revolutionary of our time."
According to Sasha's tweet, the Smoke & Mirrors audience even gave the representative a standing ovation, as they should. I think it's a safe bet that no other politicians are as well versed in drag herstory as AOC!
Wrapping up this week's wins from the drag world are three angels: Nina West, Peppermint, and Alaska. RuPaul's girls double as Charlie's Angels in this digital short. Watch as the Queens respond to a code red she-mergency.
"Your reign of hair-or stops here," Alaska quips before the trio disarms the weave-snatching Katya. Leave it to Ru's girls to save the day, and slay while doing so!
If you can't get enough RuPaul's Drag Race, you should check out the Alright Mary podcast. Colin and Johnny hilariously break down all things RPDR and beyond. Click here to listen to the most recent episode.
Which of RuPaul's girls would you like to see more of? Drop names in the comments!
---