RuPaul's Drag Race News: RuPaul's Epic VF Cover, The Vivienne Wins RPDP UK, and More
RuPaul is beat in her Vanity Fair feature, there's a possible battle of the red heads between Jinkx and Divina in the making, and introducing the champion of RPDR UK, The Vivienne.
Ashley Hoover Baker November 22, 2019 1:22pm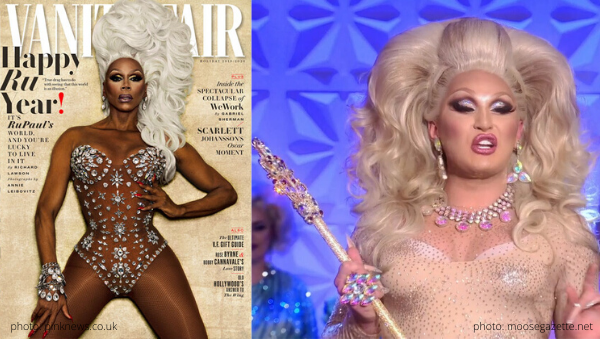 Prepare for all of the Charisma, Uniqueness, Nerve and Talent you can handle in one article. Start your engines, your weekly RuPaul's Drag Race round up is here!
Let's start with the Queen herself, RuPaul. Did you see the icon grace the cover of Vanity Fair? Ru is beat in this photo snapped by Annie Leibovitz. Can I get an amen up in here?
The drag icon rocked a bedazzled body suit, fishnet stockings, and a helluva collection of jewels while posing for the high fashion magazine. RuPaul broke down her new Netflix show, AJ and the Queen, which premiers on January 10, 2020. Click here for more deets on the show.
In unrelated news, could there be a battle of the gingers on the horizon? Let's keep our fingers crossed that Jinkx Monsoon and Divina De Campo have the opportunity to go red-head to red-head for a Drag Race US vs UK spinoff.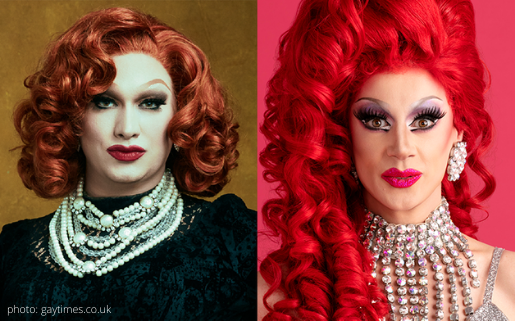 The idea came to Jinkxie in a dream. She tweeted, "Just dreamt about Drag Race: US vs UK. If it happens, I'm in." RPDR UK finalist, Divina, responded "Same." The idea was posed to Michelle Visage who stated, "That would be really fun, our queens verses the queens that are on Drag Race UK. It could be really interesting, the aesthetic wars."
Michelle, we need you. Please help make this happen!
Finally, a gigantic CONDRAGULATIONS to the first ever winner of RPDR UK, The Vivienne. In an interview following her being crowned the UK's Next Drag Superstar, she described how she felt to Pink News as, "Bloody marvelous, I don't think it's quite settled in yet but I'm sure it will. Tired, a bit hungover, but good."
The Vivienne continued to explain what went down after she was crowned, "We had a little after party with all the crew and the girls who could make it. A few drinks, McDonald's in bed and ignoring my phone." McDonald's in bed… relatable AF!
When The Vivienne was asked about her next project with her co-star Baga Chipz, "Yeah it's brilliant, it's called Morning T&T and it's basically a feature long Snatch Game. It's a spoof of a morning TV show like Good Morning Britain or Good Morning America."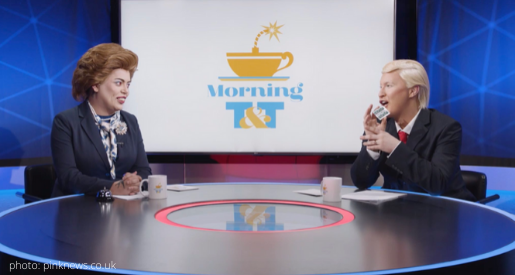 The hosts of the RuPaul's Drag Race podcast called Alright Mary joined me on the On This Day Entertainment podcast this week to talk about all things Drag Race, including who we thought would win. One of us was correct. Click here to find out if it was Colin, Johnny, or myself!
Do you think The Vivienne deserved to win RPDR UK? Drop your opinion off in the comments!
---