Below Deck: Ross Inia Arrested
The Bravo star faces charges of disorderly conduct and battery.
Ashley Hoover Baker December 24, 2018 8:00am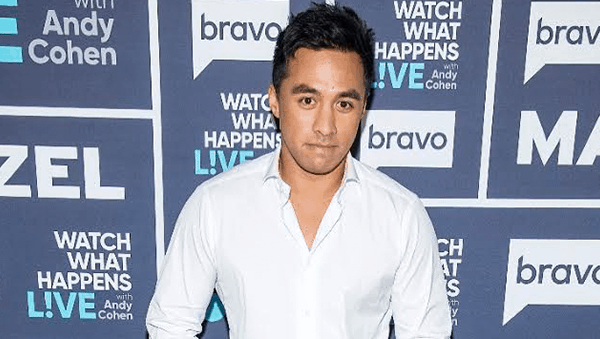 What is it about Palm Beach, Florida that brings out naughty behavior from our favorite Bravolebrities? Below Deck's Ross Inia and Real Housewives of New York's Luann de Lesseps and Tinsley Mortimer have suffered dark days in the sunshine state.
I think this is my favourite gif ever @ross_inia #belowdeck pic.twitter.com/SQFTGDu8jX

— Josiah Carter (@josiahcarter_) December 19, 2018
Public Service Announcement to our Bravo Stars: DO NOT, I repeat, DO NOT GO TO PALM BEACH. This could be you…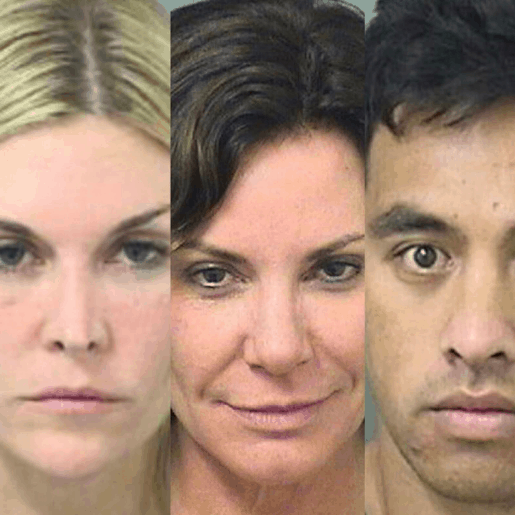 Ross Inia, 30, was arrested around 3:30 am on Saturday, 12/22/18. The New Zealand native has been charged with battery on a law enforcement officer, crimes against the person — harming a public servant, and disorderly intoxication. (Does that last one sound familiar, hashtag Countess?) In case you want to know, that means in legal terms, that's a third-degree felony, a second-degree misdemeanor, and a second-degree felony. He posted $15,500 bond and was released Saturday afternoon.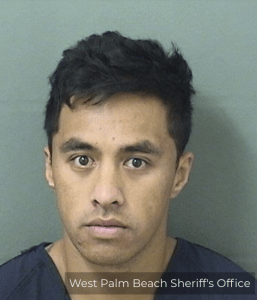 West Palm Beach police have not released any additional information about the incident that led to his arrest, but Ross did! According to his Instagram posts from earlier in the night, he was out with fellow Below Deck Mediterranean star João Franco and another friend. João and Ross shared videos on their IG Stories from there earlier in the night, which entailed drinking.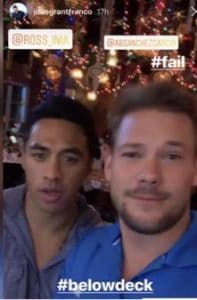 Hours passed. João updated his Insta followers again, but the posts have since been taken down. According to a screengrab obtained by The Cheat Sheet, João captioned the selfie: "Ross is in jail…And we've been looking for him [four] hours and counting." I'm deeply concerned about the unidentified friend's expression to Ross' incarceration. That's weird, right?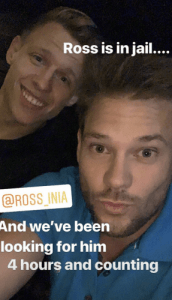 João then spilled the tea when he explained what happened, ALLEGEDLY, that led to his friend/colleague's arrest. "Ross grabbed me as a mate, the police grabbed us and handcuffed us. Ross 'resisted' arrest," João said, according to The Cheat Sheet. "F**k the police. Find the real criminals." I strongly encourage you NOT to do that. Another PSA to get you through this holiday season!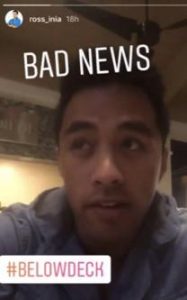 This was obviously a case of drinking too much, though that does not excuse the behaviors exhibited by Ross. What are your feelings on another Palm Beach arrest? Let me know in the comment section down under!
---