RHOP Recap: Shade in a Bubble
Season 3 Episode 5
Emily Bertha April 30, 2018 10:11am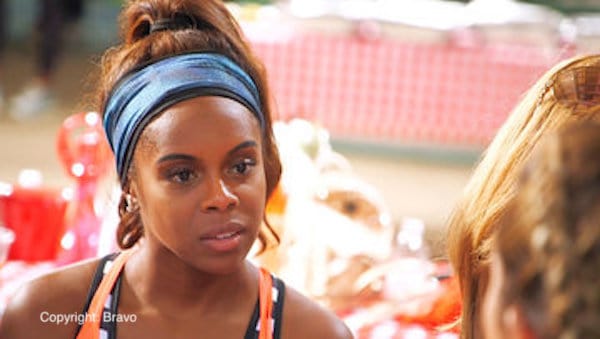 In season 3 episode 5 of Real Housewives of Potomac, all of the ladies finally meet Candiace Dillard.  Gizelle Bryant meets her for the first time during a yoga session with Ashley Darby. It was Candiace's first time doing yoga, but Gizelle was the one who looked as confused as me trying to figure out how anyone actually enjoys pineapple on pizza.
Candiace clearly didn't get the memo that yoga doesn't involve much talking. Some people ask about careers or family when meeting someone for the first time, but Candiace cuts through the small talk and gets right to talking about d**k. Specifically, her white fiancee's supposedly brown shaft. Apparently, in order to call someone your friend now, you have to know the exact hues of their significant other's genitals.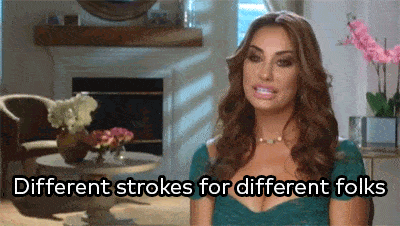 Candiace so far seems to be the one putting the "real" in "Real Housewives." She unabashedly adjusts her boobs in public (she's basically giving us a free anatomy lesson this episode) before having a serious talk with fiancee Chris about prenups.
Charisse Jordan is back yet again, and during the making of some kind of ginger drink,  Charisse and Monique Samuels laugh about Gizelle's book and throw shade on Candiace's bubble soccer invitation. Who knew these two women together could be more catty than me in my cat onesie with cat wine reading a book about cats?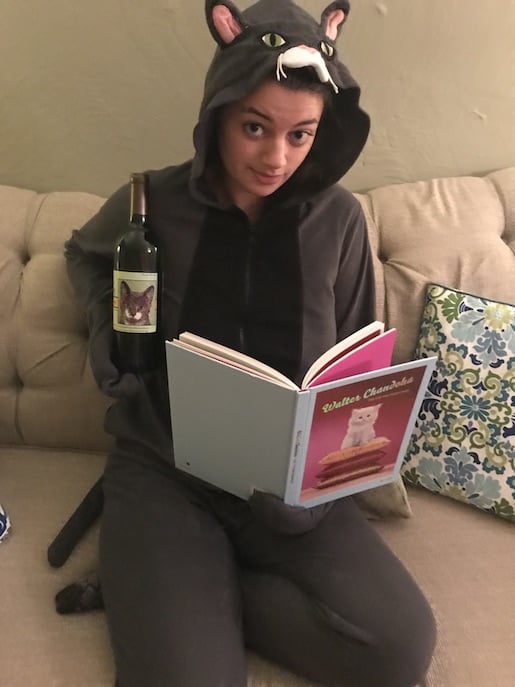 Later, Charisse, Gizelle, and Karen Huger show up to help paint Robyn Dixon's new house. Charisse shows up in a dress (practical), while Gizelle shows up with what looks like a bottle of orange Mad Dog 20/20…WHAT?! Can we get a confirmation on this please @Gizelle? Even at my brokest hour, I never resorted to MD 20/20. Speaking of broke, Robyn reflects on her past financial situation again in this episode. "I never want to be broke again," she says. Join the club girl. The ladies proceed to gossip about Monique, and I can't help but think that Charisse is getting a little two-faced here.
Michael tells Ashley what to do like a parent instructing a child. That's her mom; you can't honestly expect your wife to cut off her mother completely. I was only one glass of wine in at this point, but already I was tired. This whole Michael and Ashley's mom thing better not be dragged on throughout the rest of this season.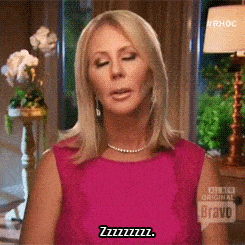 Flash forward to the bubble soccer game where Robyn forgot that she met Candiace before..awkward. Karen shows up with Matt to a couples soccer game, both of them dressed completely inappropriately for any type of exercise. Why even show up to bubble soccer if you're wearing heels? The group gives up on the game after two and a half minutes anyways. Two and a half MINUTES. And I thought I was out of shape…
Chris's restaurant is delayed in bringing the post-game barbecue, so the ladies grill Candiace instead.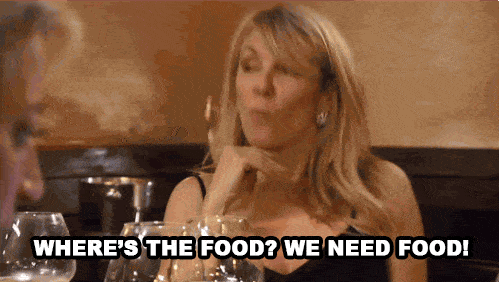 Chris's penis somehow comes up in conversation again. I was in a relationship for over two years and never once did my man's d**k come up in conversation, yet somehow Chris's is mentioned twice in one episode?
The women proceed to incessantly question Candiace about who pays for basically everything in her life. Luckily for Candiace, Karen's hair wildly malfunctions and takes the attention off of Candiace.
I'm still screaming at Karen's wig shift 😭😭😭 #RHOP pic.twitter.com/pBUsC8oA9J

— 🌪 (@LoneIyLisa) April 30, 2018
Now for the pressing questions…What did you think of Charisse's guest appearance in this episode?  Are Candiace and Chris the new "it" Bravoleb couple?
Will I someday regret posting a picture of myself as a cat on the internet? Comment below!
---