RHOP Recap: Unsolved Mystery
Season 3 - Episode 18
Emily Bertha August 6, 2018 1:01pm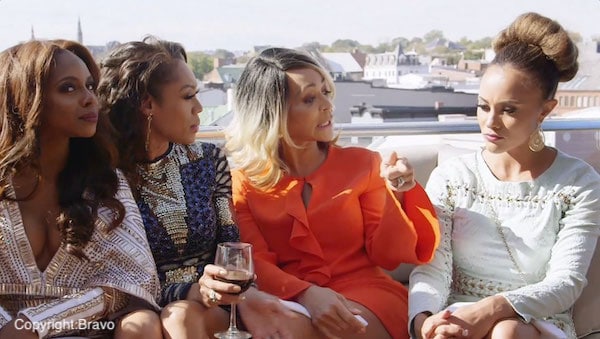 It was the best of times, it was the worst of times. And now, those times have come to an end. During the season finale of RHOP last night, we got one more glimpse into this age of little wisdom and much foolishness.
The episode began with Robyn Dixon standing on Karen Huger's alleged doorstep, waiting for someone to answer the doorbell. There was no answer, but the ladies deduce that Karen might live there because of a purse on a counter. This is sound logic to accompany this grand plan to discover the truth of the grand dame.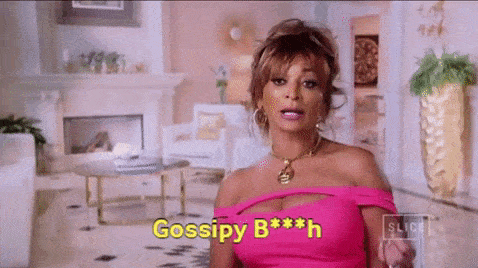 On a more emotional note, we learn that two of Candiace Dillard's susband's kids are going to be at their wedding. Due to the strained relationship with his ex-wife, this comes as a happy shock to the couple.
Karen celebrates some good news too as she reveals that Ray's tax issues are in the past. Maybe? Possibly? Not really? The fact that you still owe the government thousands of dollars still sounds like an issue to me, but hey, whatever.
Juan's biological dad joins Robyn's kids for a birthday party, and there's a *nice little scene of family bonding.
*one of the most boring scenes this episode, completely lacking in any drama
On the day of Candiace's engagement party, her mom jokes about Chris having three baby mamas once Candiace gets pregnant. Of all the crazy, appalling things she could've said and done, this comment is surprisingly tame.
Of course, Candiace isn't the only one who wants to eventually get knocked up by an old, white baldy. Ashley Darby discusses with her therapist what Michael said about not wanting to have a kid with her.  Ashley talks with Michael again who says he hasn't weighed the pros and cons of children. Dude, come on.  Your wife is standing there looking like a goddamn angel in white, and you're saying how you were planning a future without her eight months ago? She is definitely more invested in this relationship than he is. Ashley says she's giving it until her 30th birthday, and if Michael doesn't want kids by then she's leaving the relationship. Good, because I'm so tired of hearing about this. Either get a divorce or stick it out, suck it up, and get the money once the prenup is up.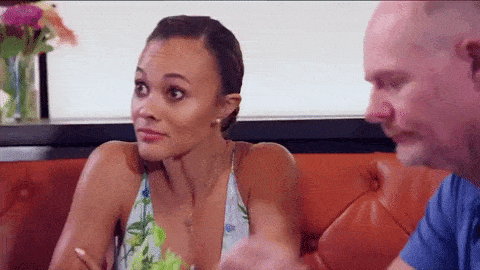 At Candiace's engagement party, Ashley gives her a special plant that needs a lot of attention, much like a marriage.  I can't help but think if that plant dies it can't be a good sign for their marriage. Later, Chris presents all the ladies with personalized cloth napkins, poking fun at himself for not having napkins at the bubble soccer event earlier in the season.
During the party, Karen and Ashley get into it again about Karen's wedding ring and the claims of Karen not living in Great Falls. Meanwhile, Michael asks Ray where he's living, and they proceed to argue with one another too. I love when the real husbands get into it. I guess Michael really does love Ashley, because nothing says "love" more than continuing your wife's fight on reality television when it doesn't even concern you.
Michael then sulks over to Karen and says that Ray was disrespectful, like she's his mom and is supposed to discipline him or something. Gizelle Bryant jumps in and asks Karen if she got a pizza delivered to her house the other night, and Karen says no. Ashley and the other women take this as further proof that Karen doesn't live where she says she does.
At the end of the episode, updates were given about the ladies now.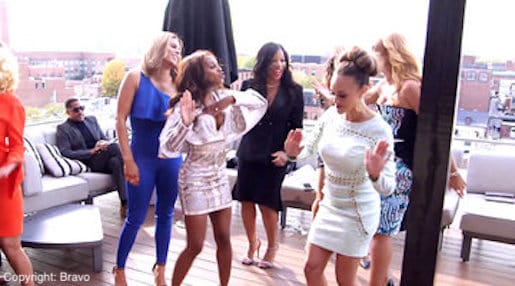 Karen is evidently still rich and keeping up the facade of a wonderful life.
We learn that Michael and Ashley visited a temple for her 30th birthday and prayed for fertility. I pray for this storyline to not continue next season.
Robyn and Juan are apparently discussing the prospect of marriage again. Half of the time I forget they're even divorced, so who really cares?
Marriage may be on the horizon for Gizelle at some point as well since she is back with a man from her past (i.e. probably Sherman).
Monique Samuels (who was weirdly missing from most of this episode, probably because she was busy handing out essential oils to mental patients and rubbing Chris's feet) is pregnant again. Honestly, I'm happy for her after all she's been through in the past.
Personally, I'm disappointed in this finale overall. This entire episode was a bathroom break episode; I wouldn't have missed anything dramatic or important if I'd been gone for most of it.
What did you think of the RHOP Season 3 finale and the season overall? Comment below!
---