RHOP Recap: Reunion Part 1
Season 3 - Episode 19
Emily Bertha August 13, 2018 9:18am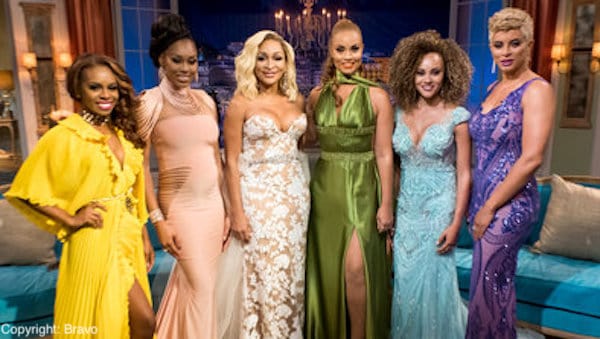 This week fittingly began with the start of the RHOP reunion. Part one of the reunion got into everything from Walmart wigs to dirty digs, but the episode started on a somber note.
We learn that Karen Huger lost both of her parents shortly before the reunion. However, she arrived energetic and determined to defend her place as the grand dame.
Monique Samuels, meanwhile, is welcoming another child into the world. After her miscarriage, I'm so happy to see that baby bump.
Robyn Dixon debuts a new, short and blonde hairstyle, and I don't know if I'm hair for it. Meanwhile, Karen's wig mishaps throughout the season are shown again as she says that she keeps her wigs in a bag from Walmart rather than on the preferred wig head. Honestly, nothing surprises me with this woman anymore.
The conversation quickly turns to the newest addition to Potomac this season: Candiace Dillard.  Candiace talks about how she felt misunderstood this season and says that she gets recognized at airports for winning Miss United States. Candiace looks like a bumble bee with her yellow dress and black shoes buzzing about the recognition she gets. Andy Cohen questions the frequency of this recognition since she said that the pageant world is small, and people wouldn't know about her if they weren't in the pageant world… I find it very hard to believe that avid pageant fans fill every airport Candiace flies through.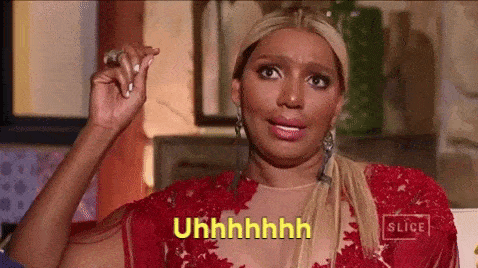 There is of course talk of Monique's car accident and how many fans think she's an alcoholic. Ashley Darby hints that she doesn't necessarily disagree that Monique has a drinking problem. Andy points out Ashley's hypocrisy, saying she has Corona in her hand in almost every episode. Monique thinks that some of the women, namely Ashley, Robyn, and Gizelle Bryant, destroyed her character. Monique…just admit that you shouldn't have been drinking and driving; it's that simple. It seems to me her only problem is not being able to admit her own damn mistakes.
Still, Monique and Gizelle say there's a chance they could be friends one day.  Gizelle's earrings, which are longer than my nose when I say I don't take 90% of my life advice from reality television, are still a risky move. I could easily see Monique or any of the women getting mad enough to yank them.
As for Monique's relationship with Robyn, it's a bit more complicated. We learn that Monique's brother runs the fan page that the shady meme about Robyn was posted on. Monique acted like she couldn't control a page run by her "fans."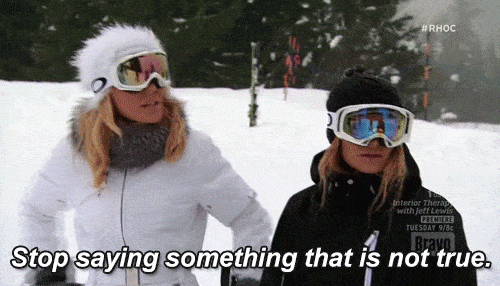 Candiace still can't drop the pageant thing and comes to blows about it with Ashley who dismisses her pageant accomplishments. Candiace tells her to go to bed and shows a fierce, angry side that we haven't really seen before. Call me a McDonalds commercial because I am LOVING it. Ashley then claims that Candiace is not a housewife; she's a house daughter. Ashley is often messier than a bar bathroom at the end of St. Patrick's day, but I love how blunt she is. Candiace admits that her mom pays for her house as an "investment", but Chris pays for half of the rent. After all the jabs, Candiace and Ashley say they have a love hate relationship with one another.
Later, Robyn and Juan's relationship is discussed.  Robyn says they're doing well and spending more time together in a new way where it's not only about the kids. Listen, they're both hot, share kids, and are living together. Make it official already!
Karen's BS excuse about Siri mishearing her and sending the text responding "yes" to Robyn's event invite was inevitably brought up.  She maintains that she didn't mean to send that text and that she would've made time for both events but didn't because Monique and Robyn put her in an awkward situation. Karen is like my relationship to cheese: it often makes me sick, but I still love it.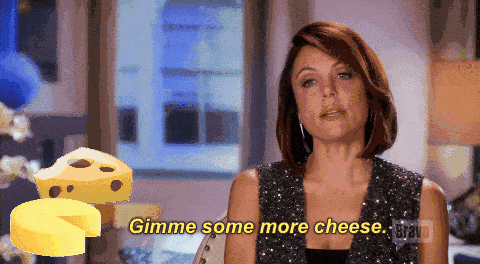 Karen spews more absurdity when the alleged picture of Michael naked is discussed. Karen claims she saw another picture and believes it is Michael. Girl, what other picture did you see? And why?! Where? From whom?  Ashley denies that the man in the photo is Michael, and I'm inclined to believe her.  She's owned everything and has always been very open, so why would she lie about this?
The conversation turns to Karen and Ray's tax situation and Karen not being entirely honest with all of her friends. Juan apparently overheard Karen's call to Robyn and said that Karen was lying about being in the dark, which prompted Robyn to doubt her. Gizelle also doubted Karen's supposed ignorance regarding Ray's finances; she asked Karen to sit and talk privately about the matter, but Karen didn't want to.
Before the conversation can go much further, the deaths of Karen's parents are mentioned. She just buried her dad days before the reunion and understandably starts crying and walks off set. Although they were arguing moments before, Gizelle gets up to comfort her. Gizelle reassures her of how strong she is because her parents raised her to be.
What did you think of part one of the reunion? Do you think the real husbands will spill any tea next week? Leave us your thoughts in the comments!
---