RHOP Recap: A Happy Medium
RHOP Season 3 Episode 9 recap!
Emily Bertha May 28, 2018 8:56am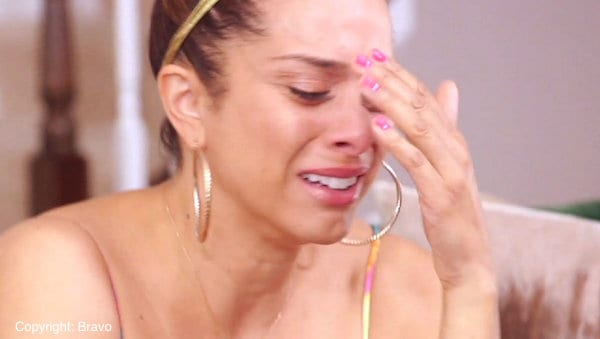 This week's episode of RHOP ends where last week's episode left off: street fighting with umbrellas. Monique Samuels and Robyn Dixon are going at it threatening one another as Karen Huger calls for security. Karen tries to break up the fight when no security arrives. She tells the women that they need to grow up, and I couldn't agree more. You know things are bad when Karen is the voice of reason. Charrisse Jackson-Jordan sides with Monique during the heated argument, and Monique grows tearful as she talks to her friend. They have a bonding moment hyping each other up, and Monique says, "Charisse empowers and appreciates other women."  Um okay, let's stop pretending that any of these ladies always empowers other women. Charisse has already thrown major shade at multiple housewives this season, so chill with the friend fangirling Monique.
We continue to learn more about Candiace Dillard and her man in this episode. Apparently, Chris hasn't seen his 15 year old son in 9 years. While Candiace's mom knows about his two younger kids, Candiace never told her about his oldest child. Let's hope the third time really is a charm, because that's two ex-wives already. I really wish beautiful women would stop falling for generic white guys with no hair, but what can you do.
Candiace eventually meets with her mom to discuss the wedding budget and drops the bomb that her fiancé has another kid. Surprisingly, her mom reacts in a very supportive manner which honestly was disappointing. This season needs more mama drama (and more drama in general).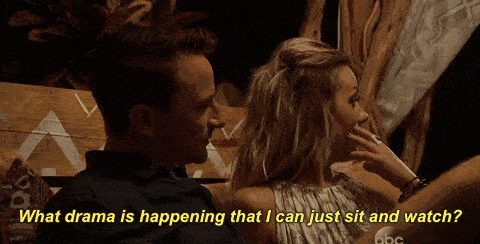 Now for my personal favorite moment of the night: The Dixon household has gone vegan!  *Drake's "Make Me Proud" softly plays in the background.* Juan has definitely gained some vegan brownie points from my annoying, animal loving a**.
The conversation turns to Juan's mother and the fact that she had an affair. We discover that Juan's biological dad isn't the man who raised him, and Robyn and Juan decide to talk to a medium because of the new discovery. Okay, Juan's life story is objectively interesting and all, but this is real housewives, not house ex-husbands. I don't want to hear any more about Juan's life.
When they finally sit down with the medium, they feel the presence of his mom and dad; his mom sadly died of AIDS and expresses regret. His father figure growing up suspected he wasn't Juan's biological dad. The man who stole their money also contacts the medium, but he doesn't apologize for stealing from them. We learn that he never apologized when he was alive either and that he committed suicide. That's some BS. But I'm glad Robyn feels at least some closure after hearing from him again.
Meanwhile, Monique brings her kid as a buffer when she visits Karen to apologize for causing a scene at her party. Once that's out of the way, Monique tells Karen about the charity event she's a part of for Hurricane Harvey victims. The ladies show up to the event with supplies and help to fill the Texas bound trucks. They're able to set aside their differences in the name of charity. Well, most of the women except for Gizelle Bryant, who brings a $4 case of water and leaves.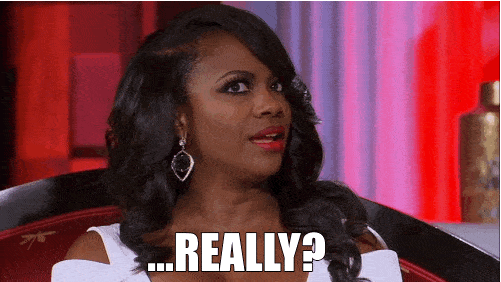 At least she showed up though, unlike Robyn. C'mon girl, I'm really trying to like you here, but that deserves a serious amount of shade.
Later, we swing back to the whole women's empowerment thing again as Robyn discusses her latest project. Look, I'm sure she's doing great things for women in need, but you really can't say that you're for female empowerment if you talk trash on your own female friends.  Like, how is the irony lost on you?
Anyway, while Robyn and Juan's relationship seems to have improved, Gizelle's relationship with Sherman isn't in the best shape. At her hair/therapy appointment, Gizelle is clearly in an emotional state.  She seems to be hoping Sherman will eventually move in with her and her family as she discusses buying her mom a house. Woah, slow your roll, Gizelle. Don't base major life decisions around boyfriends; that's true female empowerment.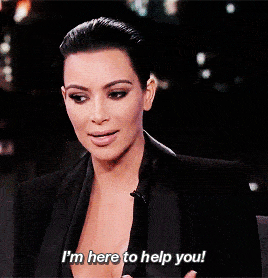 I do feel for Gizelle though since she is clearly stressed with her businesses, kids, and relationships. Monique needs to take a look at Gizelle's life so she stops complaining and realizes what a busy life actually involves. However, Gizelle can't actually be that busy if she has time to go to the damn salon. Literally all I want is to have time/money to get my hair done and to have someone repeat "it's okay, baby" while shampooing me.
The episode ends with Ashley and Monique sitting down to talk about Ashley's comment that Monique had about four martinis before crashing her car. Ashley apologizes to Monique in person, but she clearly isn't sorry in her confessional when she says "make no mistake, I made no mistake."
On a different note, this is probably the only time in Real Housewives history that any ladies sat down in a public place to discuss unresolved issues that didn't erupt into a screaming match. I expect more drama next time, Potomac.
What did you think of this week's episode? Do you think RHOP is lacking in the drama department? Comment below!
---