How to Get the Real Housewives of New York Summer Lifestyle
Lara Sophia July 18, 2018 11:25am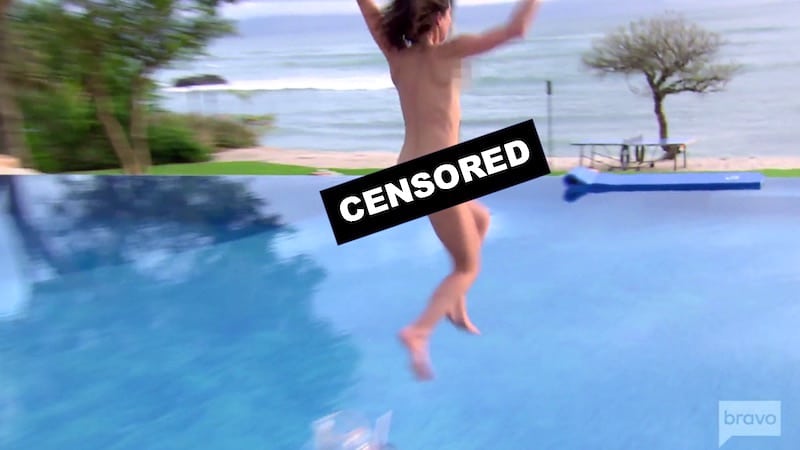 Ever wondered what it's like to live the Real Housewives of New York lifestyle?
Well, you're in luck because I have the ultimate RHONY summer living guide!
The Real Housewives of New York live incredible lives all year long, but when the summer hits, their lifestyle heats up. Summer in the city is no joke which is why the Housewives escape to the Hamptons for easy-living and boozy brunches.
While the RHONY's summer lifestyle is pure luxury, you can easily recreate it on any budget by following their simple steps for a fun, care-free, summer.
Check out how to get the Real Housewives of New York summer lifestyle below!
Sunday brunch
Brunch is a must for the Real Housewives all year long but especially when summertime hits. The Housewives spend Friday and Saturday nights schmoozing it up at various parties and events in the Hamptons, so Sunday brunch is perfect time load up on mimosas and gossip.

Most of the time Sunday brunch is hosted at one of the Housewives luxurious summer homes but when they do venture out 75 Main is their go-to spot.

Must haves include: mimosas, fruit, eggs, bacon, and some yummy pastries. To live like the Housewives, recreate your own Sunday brunch every weekend with all your friends or if you suck at cooking make a reservation at your favorite spot and sip mimosas all day long.
Party it up
The party doesn't start in the Hamptons until the sun goes down. Many Housewives go from the beach to the bar and back again all summer long. While the ladies of New York aren't partying it up as they did in their 20s, they still know how to have a good time.

Nights in the Hamptons include various parties, cocktail hours, and dinners. Let's say summer life in the Hamptons is anything but boring so to get the RHONY lifestyle – go out and have a good time. The RHONY never miss a chance to drink, dance, and be merry!
Travel your ass off
When the RHONY aren't in the Hamptons, they are jet-setting around the world. The NY Housewives love flying private, and some of their favorite summer travel destinations include St. Tropez, Paris, Spain, Italy, South Africa, and the British West Indies. Stateside favorites of the NY Housewives include Miami, Los Angeles, Aspen, and of course the Hamptons.
To get the Real Housewives of New York summer lifestyle, you MUST travel! Go to Europe or an Island vacation. Heck, even a trip to the beach can count! Just get away from your comfort zone and explore a little.
Hit the beach (or hang by the pool)
What is summer without the beach? The Real Housewives of New York hit the beach all summer long. When the RHONY aren't at the beach, they are lounging around the pools at their large summer estates.
Spending as much time outside enjoying the summer weather is critical for the Real Housewives lifestyle. Escape to the beach or the pool as much as you can this summer, and you'll be living the RHONY lifestyle quicker than you think!
Drink
The RHONY love themselves a cocktail or two or three or four. Festive, summer cocktails are a MUST for the RHONY. The Housewives are drinking everywhere in the summer – at brunch, by the pool, at the beach, at dinner, at parties and so on.
One go-to Hamptons drink is Rosé. As for the Housewives favorites, we know Bethenny Frankel loves herself a skinny margarita, while Ramona Singer is all about the pinot grigio. Dorinda Medley, on the other hand, likes to make a watermelon cocktail for the summer.
"I make an incredible watermelon, vodka, and prosecco drink that I actually serve in a fresh watermelon, with crushed ice. It's so tasty and refreshing – a real crowd-pleaser," Dorinda revealed to OK! Magazine.
Now some of the NY Housewives don't drink so if you also fall into that same boat try some sparkling water with fresh berries mixed in – it's refreshing with zero guilt!
Squeeze in a workout or two
Staying in shape is a BIG priority for the Real Housewives of New York. So, if you want to rock those teeny-tiny bikinis the way the RHONY do, then you have to get your sweat on.
The Real Housewives of New York love to workout with personal trainers who create one of a kind workouts just for them. And it's no secret that Bethenny is a HUGE fan of yoga as is Ramona. Working out is key for the Real Housewives who want to stay in shape but still be able to indulge in their favorite summertime foods and drinks.
Workouts to try for that Real Housewives of New York body: Yoga, Bootcamp style-classes, and Tracey Anderson method.
Work a little bit
When it comes to summer living for the Real Housewives work is at the bottom of their priority list. All year the Housewives work their butts off but come summertime; it's all about relaxing all day and partying all night.
While not many of us can afford to live a life of all play and no work we can take a page out of the NY Housewives book. The goal should be to work your ass off all week only to spend every weekend living it up.

Balance is critical and making an escape from your hectic everyday life is key to living the RHONY lifestyle.
---