RHONY Recap: There's No Place Like Home
Season 10 - Episode 18
Stephanie Downs August 9, 2018 1:34pm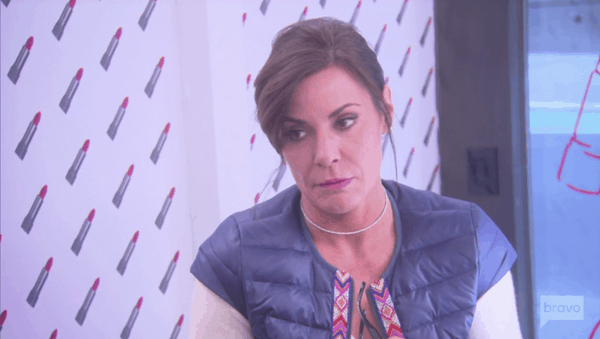 In the penultimate episode of the season, the Housewives made their triumphant return back to New York City. But, they didn't leave their drama behind in Colombia. Read on to find out everything that this wild crew was up to on the latest episode of the Real Housewives of New York.
Ramona Singer hosts Luann de Lesseps, Sonja Morgan, and Dorinda Medley at her renovated home. Of course, the topic at hand is the Colombia trip. The Housewives proceed to have a lengthy discussion about their bowel movements and I'll spare you the details about that (you're welcome). Ramona also shows the ladies her skincare line, which she'll unveil at an upcoming party.
Meanwhile, at Carole Radziwill's place, Tinsley Mortimer has a breakdown over her lack of breakdown. She's upset that she wasn't more terrified about the boat trip from hell. Crying about it now isn't going to do anyone any good, Tinsley.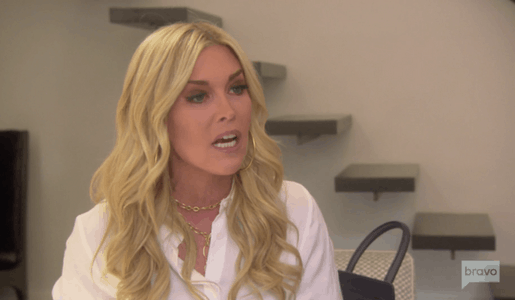 Bethenny Frankel shows off her new pad to Dorinda. And, let me tell you, it's fancy AF. I mean, there's a makeup room that's bigger than most studio apartments. Bethenny and Dorinda chat about that tiff that Dorinda had with Luann. Surprise, surprise, Dorinda's still being defensive. What Dorinda can't understand is that her support for Luann doesn't exempt her from Luann giving her any criticisms in return. Dorinda needs to grow up.
Bethenny and Luann meet up to make their own lipsticks. I immediately want to book a trip to the Lip Lab ASAP btw. The ladies talk about their various issues (Luann's with Dorinda and Bethenny's with Carole). But, the funniest part of their convo was when Luann trashed Ramona's renovated house. In short, she hates it and thinks it's tacky. It's old school Luann at her best.
Then, Carole and Dorinda meet up. Carole says that there's going to be a celebration for her "Widow's Guide…" series in Cosmopolitan. She also says that Bethenny had texted the red scarf guy from a couple of episodes ago. I already want this love triangle that never was to be over.
It's already time for Carole's Cosmopolitan party. She decided to go with fancy athleisure for the dress code, which sounds exactly like my kind of party. Tinsley takes this dress code to me that she should show up as Baby Spice, though. She wasn't the only one who showed up looking like a 10-year-old. Carole's ex(?) Adam also showed up with a trophy for her. I can't tell if Adam's more dweebish or if he's actually just high all of the time.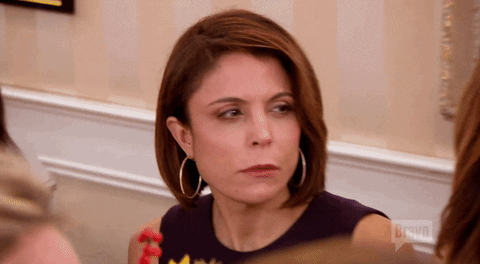 Cut to Ramona's skincare launch party. Maybe Sonja didn't get that memo, though? Instead of being focused on Ramona, Sonja sought fit to bring shoes from her own line of footwear. Also at the party, Dorinda apologizes to Luann again for her outburst. She's still looking for an apology from Luann (one that doesn't need to be given). She doesn't get one.
Do you think Luann owes Dorinda an apology? Tell us what you think!
---