RHONY Recap: Season 10 Reunion Part 1
Season 10 - Reunion Part 1
Stephanie Downs August 23, 2018 9:26am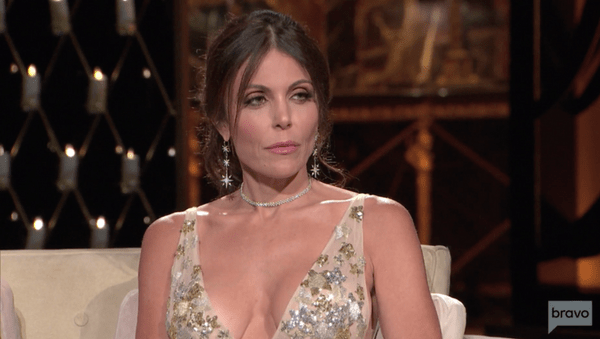 I have to give it to the Real Housewives of New York because they were in an uphill battle from the start of this reunion. One of the focal points of RHONY this season was all of the Luann de Lesseps drama. And guess who isn't in attendance at the reunion? Oh, that's right, Luann. So, it was bound to be a struggle to fill three episodes worth of content without the star of the season. But, the Housewives certainly did… try.
Aside from the traditional Andy Cohen hello segment, the reunion started off with a hot mess clothing montage. It was pretty insignificant and set the tone for this episode. The main point of clothing convo had to do with Luann's insensitive Diana Ross Halloween costume. Yet, as previously mentioned, Luann isn't even there. So, let's move on.
This reunion really just appears to be everyone versus Bethenny Frankel (and her backup of Sonja Morgan). Things really get started as they discuss Bethenny attending the funeral of Jill Zarin's late husband, Bobby Zarin. Ramona Singer called Bethenny "opportunistic" for attending, using some faulty logic. She claimed that Bethenny called the production crew to come film. However, Andy quickly clarified that the crew was invited by Jill. I have to say, it was great to see Andy put Ramona in her place.
I also gotta say that it was fun to watch Ramona try and secure her spot for the next RHONY season during this reunion. She wasn't a main player this season so it's clear that she was causing a ton of ridiculous drama with Bethenny to keep herself relevant. Ramona continued her "Bethenny doesn't support women" spiel, with Carole Radziwill trying to pipe in because she hates Bethenny. But, Bethenny's over it and her fellow Housewives. And, hard same.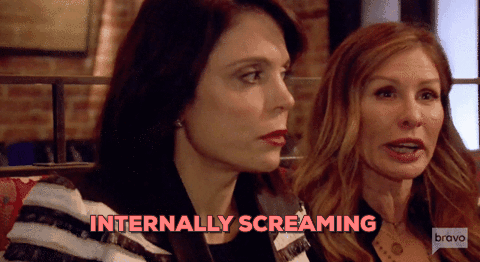 Then, Andy brings up Bethenny and Dorinda Medley's Puerto Rico fight. Bethenny refuses to classify Dorinda as a "drunk" despite saying so in Puerto Rico, something Dorinda was "hurt" by. Ramona says that everyone drinks, but she and the anti-Bethenny Housewives don't understand that that isn't the issue. Dorinda goes off the rails sometimes when she drinks, a fact Andy points out. Although, no one admits that it's actually a serious issue, especially Dorinda (unsurprisingly).
Next week the anti-Bethenny crusade continues. Aside from that, I don't even know what they'll talk about in the next reunion episodes without Luann, tbh. I'm eager to find out, though.
Were the ladies too harsh on Bethenny during Part 1 of the reunion? Let us know what you think!
---