RHONY Miami Trip: Where in Wynwood?!
Welcome to Miami
Emily Bertha June 30, 2019 8:26pm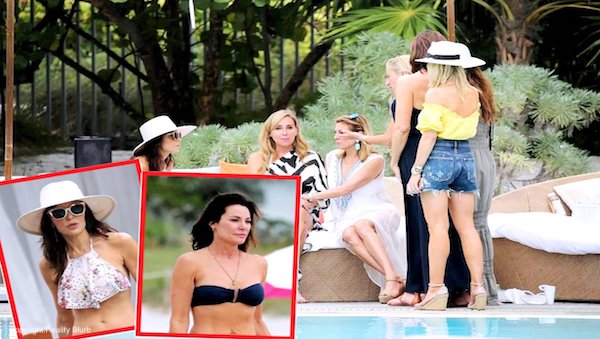 Sadly, this season of RHONY just ended. Of course, every season includes the infamous "girls' trip," and this year the housewives decided to visit Miami again. Besides Ramona Singer's boy crazy phases, one of the few things I have in common with the ladies of New York is that I also took a girls' trip to Miami this year and was lucky enough to visit some of the places they visited.
Check out my unsolicited review of Wynwood, the art district they visited, below!
Before it became the not so sober Sonja trip, the ladies spent some time in the Miami art scene meeting some of the most well known Miami artists. Luann de Lesseps and Bethenny Frankel each knew artists who gifted the women art worth more than what's currently in my bank account. Well, all of the women aside from Ramona who wandered off to god knows where to hang out with people she apparently deems more important than the other women. For all the dates she goes on, you'd think she'd at least find her someone as cute as Frenchie…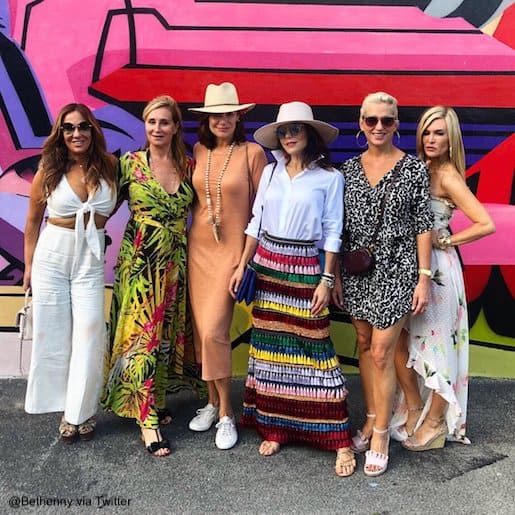 The rest of the ladies started their trip with a visit to Wynwood Walls. The walls are free to visit, a wild concept for a Housewives' destination.  The walls themselves are outdoors, and the graffiti murals on them change fairly regularly. If you're looking for a unique art experience and the perfect instagram-able shot, this is where you'll find it. The walls are open until 11:30pm most days (they're open until midnight on weekends) so you can stop back for a nightcap at the bar there and get those moody night time shots as well. However, check to make sure there's no event going on the day you plan to visit. I ended up going on a day when one of the million presidential candidates was giving a speech, so no one could walk through and see the walls (I would've much preferred to see a Bravo film crew than political reporters).
Even if you can't afford a few thousand dollar Andy Warhol inspired soup can purse, it's well worth the trip to Wynwood Walls. The first gallery the women visited, The Peter Tunney's Experience, is owned by Lu's friend. This open air gallery features amazing collages and unique pieces I haven't seen anywhere else. Although the gallery is in Miami, Peter is based in Tribeca which better explains how LuAnn knows him. There are a few other indoor galleries that are worth checking out next to the walls as well.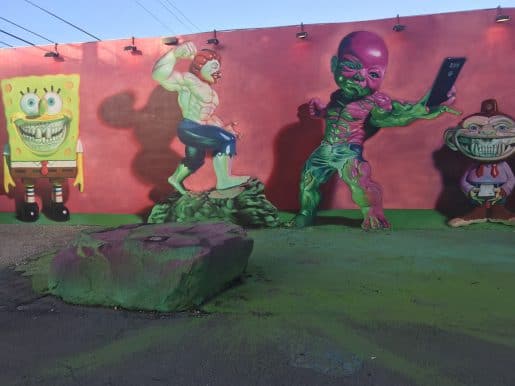 The second gallery the ladies visited was Romero Britto's Shop. None are a part of Wynwood Walls, but Romero Britto actually has a few shops in Miami that I mostly avoided because I didn't want to break anything. Romero is a close friend of Bethenny, and he who is known for his colorful geometric designs. His galleries feature everything from paintings to the $8,000 Swarovski crystal heart sculptures that he gifted to each housewife.
It's clear walking through the neighborhood of Wynwood that it was the start of Miami's street art scene. Gallery hopping is almost as fun as bar hopping, and much less expensive. Since you don't have to have the wealth of a Morgan to visit,  it's definitely worth taking a walk through Wynwood when in Miami.
Did watching the housewives visit Miami make you want to add it to your bucket list? Let us know below!
---