RHONY Star Luann De Lesseps Launches IV Drip Line
The Countess' intravenous merchandise was named after her new single, Feeling Jovani.
Ashley Hoover Baker July 19, 2019 8:19am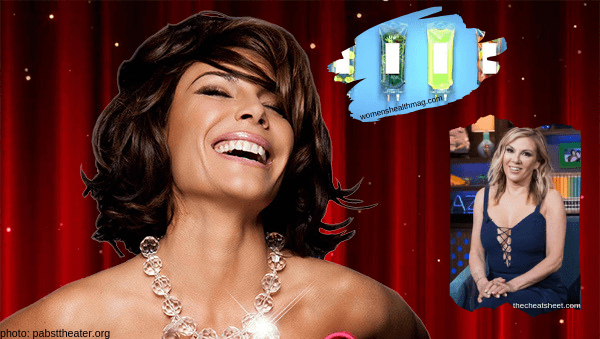 Never 'Count Out' the Countess!
Real Housewives of New York star, Luann de Lesseps, has a new intravenous line –  infused with vitamins and minerals – that the Cabernet cabaret star is endorsing to help promote health and hydration. The IV drip line was named after her Lu's latest single, Feeling Jovani.
Page Six got the exclusive! "It's the perfect recharge and reset button after a workout, especially in this record-setting heat wave." The Girl Code crooner continued, "This formula channels everything the song is about: youth, energy and just an overall sense of positivity."
Money Can't Buy You Class, but it can buy you an IV wellness bag! The in-person procedure at the IVDRIPS drip lounge in Brooklyn at 980 E. 12th St. retails for $380. 20% of the proceeds will go "directly to women formerly incarcerated, giving them a second chance at life at The Women's Prison Association, where proceeds from my Jovani jackets are going to as well," per Page Six's exclusive interview with Lu.
I live in Las Vegas, so I'm exposed to many IV drip companies – which typically appeal to people who are drinking – heavily. In case you missed the casts of Vanderpump Rules and Jersey Shore recovering and/or prepping for a night out with IV drips, click here!
With that said….
Luann's costar, and fellow RHONY OG, Ramona Singer, is convinced Lu is still drinking. HollywoodLife.com recapped portions of the reunion, "I don't really give a sh*t! I don't have an alcoholic problem, okay?!" Ramona clapped back at Lu after she was called Mrs. Pinot Grigio by her costar who is currently on probation. The former Mrs. Mario Singer added, "I'm gonna give you tough love."
Luann response was that Ramona needs to give her a "f***ing break." You could have cut the tension in the room with a knife as Ramona made the shocking accusation: "No! I'm not gonna give you a f***ing break. I believe you're still drinking on the side! What do you think about that?"
"No, I'm not," was Luann's subtle comeback.
Do you agree with Ramona in that Countess is drinking again? Sound off in the comments!
---