RHONY Star Luann De Lesseps Confirms Drinking Post Arrest And Probation
"I'm toasting to a happy new year ahead!"
Ashley Hoover Baker January 2, 2020 7:46am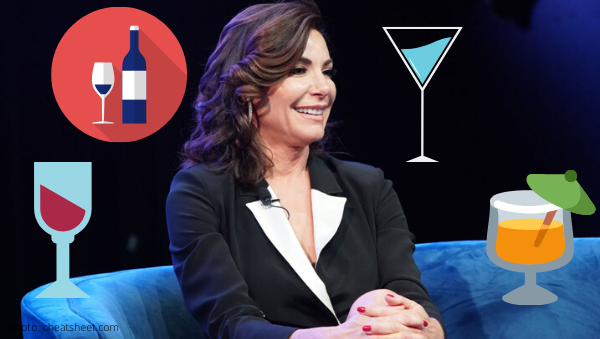 Real Housewives of New York star, Luann de Lesseps, confirms she is drinking again after her 2017 arrest and lengthy probation. "I'm toasting to a happy new year ahead!"
The Hashtag Countess exclusively told PEOPLE "that after months of sobriety, she has recently made the decision to allow herself a drink on occasion." Lu detailed that she approached this lifestyle choice slowly and responsibly, after much soul-searching. "New Year's has been a time of reflection," explained de Lesseps, of her choice. "I've learned a great deal about myself, and I'm in a very good place and finally back in the drivers seat."
Hopefully she's not literally in the driver's seat… Never forget how difficult walking is for an intoxicated Luann, she definitely doesn't need to be operating a motor vehicle, but that's just my opinion.
Lu doubled down when she explained, "I've always said my journey is day by day," the Countess added. "I'm toasting to a happy new year ahead!"
It all went down for Lu when she was arrested in Palm Beach, Florida in late December 2017 on charges of battery, trespassing and disorderly intoxication. At that point, the former Countess was forced to make some changes. She voluntarily entered an alcohol treatment center after her arrest, telling PEOPLE at the time that she "intended to turn this unfortunate incident into a positive life changing event."
Fast forward to July 2018. Luann returned to rehab for a second time, conveniently causing her to miss the season 10 RHONY  reunion, after a rough year with her co-stars.
The traveling cabaret star had appeared to be going well until this April of 2019, when she failed an alcohol test and later admitted to "drinking 2 glasses of mimosas after a [cabaret] performance she had in Chicago." Click here for a refresher.
Even after the Money Can't Buy You Class crooner's incident, she completed her mandated terms of probation in August of 2019. She took to Instagram to leave a handwritten letter for her followers, "Hi my friends, I'm happy to say after a difficult year…I've made it through! I'm humbled and grateful for this life lesson and ready to put the past behind me and move on with my life."
View this post on Instagram
Going back to drinking isn't the only big change Lu has in her life. Did you know she has a new high-profile agent boyfriend? Click here if you need to catch up. Spoiler Alert- he's a Tom D'Agostino doppelganger.
To hear my hot take on Lu's booze news, learn about Gina Kirschenheiter from the Real Housewives of Orange County's new found love, and enjoy some Beverly Hills 90210 nostalgia, check out the On This Day Entertainment podcast! Click here to listen for yourself.
Do you think Luann returning to drinking is a good choice for her? Sound off in the comments!
---