RHONY Star, Bethenny Frankel, Reveals Bombshells In Court
The Skinny Girl Called His Family White Trash And Even Poured Water On Him
Ashley Hoover Baker March 26, 2019 10:15am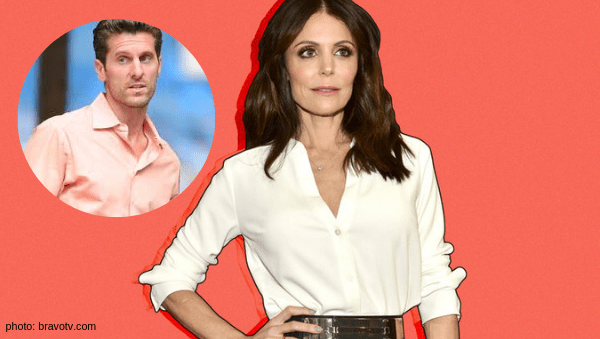 This is NOT a good look for my girl, Bethenny Frankel. The Real Housewives of New York star was in court Monday for her custody battle against her ex-husband, Jason Hoppy, and revealed some damning information while on the stand.
The Skinnygirl admitted her role in her increasingly hostile relationship with her daughter's father in Manhattan Supreme Court. Jason's attorney managed to get the RHONY star to admit to calling Jason "white trash," according to Page Six. Jason's lawyer asked Bethenny, "You called him white trash, correct?" to which B replied "I think I called his family that." I read that quote in Bethenny's voice because it's so typical.
Jason's lawyer then made Bethenny read an old transcript when she had testified that she called her ex "white trash" after he claimed to have found an 'investor' to bankroll his divorce fight.
"You called him white trash?" Jason's lawyer persisted.
"Yes," Bethenny finally admitted, according to Fox News.
Let's flashback to 2014 again.
Bryn's mom said she "cracked" and splashed her snoozing ex with water when according to Fox News. Again, in true Bethenny style, she attempted to minimize the severity of her behavior claiming, "Well, I threw water at him, but I don't know if he was sleeping," while in court.
While the exes currently share joint custody of their eight-year-old daughter, the Bravolebrity wants primary custody of Bryn, in addition to having sole decision-making power for their daughter. "I have tried everything to collaborate and work in the best interest of my daughter. What is best for Bryn is to have a rational person who is making good decisions," she testified according to Page Six.
The couple's divorce was finalized in 2016, but haven't fully resolved their custody issues. Bethenny explained, "Decision making has been impossible and tedious and not cooperative or reasonable process. Jason makes decisions based on what will hurt me or how he will feel he has won."
I'm a Bethenny fan, so this was tough. I hope, for all parties involved, this is resolved soon.
What's your take on Bethenny's behavior? Sound off in the comments!
---