All of the Accusations That the Ladies of RHONY Have Made Against Bethenny Frankel!
Team B vs. Team Everyone Else!
Genny Glassman June 12, 2018 8:58am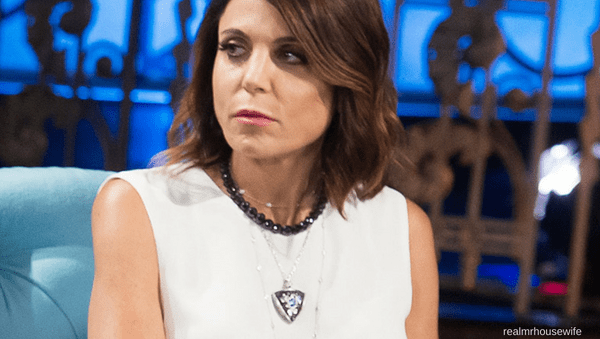 We thought the battle was between Bethenny and Carole, but boy were we wrong! When it comes to Bethenny, it looks like all of the ladies of the Real Housewives of New York want in on the action this season. And some of them are not holding back!
While some of these accusations seem like there's some truth to them, others… seem like a reach. We've shared what we really think about the things that the ladies have said about Bethenny, but we'll leave the final verdict up to you!
More from Taste of Reality: Dorinda Shades Bethenny, "She Gets the Best Edits!"
Take a look at all of the accusations  that the ladies of RHONY are lobbing at our favorite Skinnygirl mogul this season and decide for yourself if you're Team B or Team Everyone Else!
She's a mean girl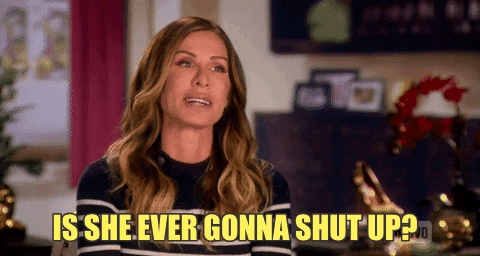 Carole obviously has A LOT of things to say about her former BFF, but in her most recent blog post, she's articulated that Bethenny's actions are just downright mean!
In her last Bravo blog, Carole has this to say about Bethenny's behavior this season:
"We are all puzzled as to why Bethenny takes such glee in being a b**ch. She says with pride, 'I put the B in Berkshires' and then smiles as she tells Sonja, 'I'm four for four!' (meaning, she's ruined four trips to the Berkshires in four years) Yay!!"
Carole even says that Bethenny has gone out of her way to attack her in every episode this season. "Bethenny is nine for nine. Nine episodes, nine insults."
And finally, Carole says that Bethenny's "verbal waterboarding" is what really gets her riled up. "She is incapable of having a conversation where she isn't in control of the entire narrative – her's and everyone else's – regardless of the truth. She lies about us over and over and over until even we sometimes believe it!"
Verdict: Consider the source! Bethenny and Carole are in the middle of a huge blow-out this season and most of it has devolved into a she said – she said situation. Bethenny has always been self-deprecating (especially about her own flaws) and may we point out that Carole never seemed to mind Bethenny's sharp tongue when she wasn't the target of it's barbs. As far as we're concerned, both women have things to apologize for!
She doesn't support other women
Ramona Singer's gonna EGOT pic.twitter.com/MCSsz4eXMO

— Russell (@RussellFalcon) May 31, 2018
Was this not a phone call for the record books? Romana followed up on her iconic street-call with a blogpost, where she took Bethenny to task for past injuries. In a Bravo blog, she writes
"The sad thing is I can't remember a time when Bethenny was genuinely happy and supportive of any of the women in our group. And I go back 10 years!! She treated Kelly horribly, she was competitive and combative with Heather, dismissive of Kristen, downright nasty to Jules (remember how she trashed her home?). She called Luann a snake and a whore, then Sonja was "dead to her," for what? Trying to make a buck in the booze business? Last year she berated me for trying to have an awkward conversation about a nude movie she had appeared in, and she still doesn't miss an opportunity to take digs at me. This year she's condescending to Tinsley who wrote her a $10,000 check, calls Dorinda a drunk, and she's on a rampage of insults against Carole who, up until this very episode, has never said a bad word about her and continues to support her businesses and charity.

It's to the point where we all just tolerate her antics because it's easier to just take the hit and move on. If Bethenny is consistent at all, it's that she cannot be confronted on any of her behavior (whether it's her own anger or emotional issues)."
Verdict: We're unsure. Consider the women that Ramona mentions in her rant. Kelly Bensimon? Jules? These were not women worth defending. However, Bethenny does have a laundry list of people that she's insulted throughout her tenure on Bravo.
It's also pretty sus that Ramona is trying to loop her completely insensitive question about Bethenny's "nude movie," into a laundry list of slights that Bethenny has made against the RHONY ladies, but we are unfortunately not surprised.
She gets the best edits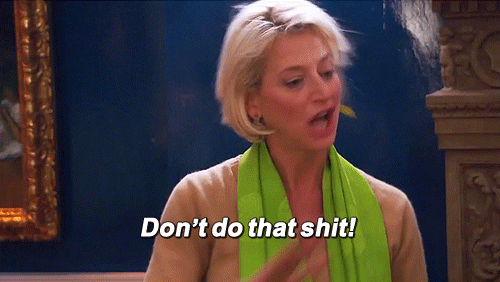 Dorinda didn't "make it nice" when she as a guest on the Heather McDonald podcast, Juicy Scoop. Dorinda, who is always quick with the comeback and an opinion, had something to say when McDonald asked her who got edited the most favorably.
"Do I have to answer that? It's an obvious question, [Bethenny] gets edited the best."
Dorinda explained that while Bethenny gets edited to look like a strong, independent business woman, she makes it seem like the rest of the ladies are not as accomplished.
"Here's the problem," she explains. "We all are valuable women. All of us have been successful, we all have been in love, we've lost love, we've raised children. I don't want the audience to forget that our lives didn't start on reality TV, like some of us, we had big big lives before that."
Verdict: We're not sure. Bravo does seem to love Bethenny and wants to keep her happy. She is basically the cornerstone of the NY franchise, though this season it seems like they are more than willing to let her have it.
She is obsessed with self-promotion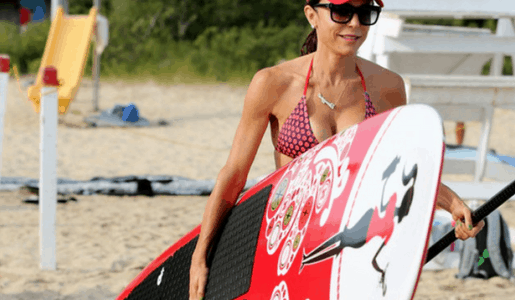 We all know that the ladies of Bravo need to have a brand if they are going to make the most of their 15 minutes of fame. Just don't tell that to Bethenny, who seemed to tease Ramona for promoting her new skincare line on the show.
"What, are you doing an infomercial?" Bethenny jokes. However, Ramona did not take the comment in jest. She has pointed out several times on the show that Bethenny takes any possible moment to promote her Skinnygirl brand and that Ramona has always supported her business.
Verdict: Self-promotion is the name of the game on Real Housewives, so don't hate the player. However, in this case we think that Ramona is right! Bethenny did make a crack at Ramona's expense, when Ramona would go to a Skinnygirl Diapers launch if Bethenny asked her to. When Ramona's right, she's right!
Let us know what you think about Bethenny's behavior this season in the comments!
---