RHONY Alum Joins Million Dollar Listing Real Estate Firm
She will always be up HERE
Emily Bertha August 15, 2019 10:59am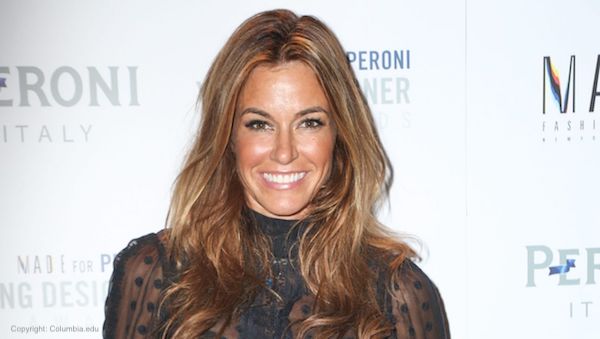 I thought I had a diverse resume with jobs as a teacher, photographer for the company the guy who "planned" the Fyre Festival owned, writer, and underpaid worker at a smart mattress company where I'm still not entirely sure what my actual job was. However, former RHONY housewife, Kelly Bensimon, also had quite a range of careers so far. Kelly has been an author, editor, model, and now she's going big time in real estate.
Kelly confirmed this week that she's been hired by the real estate firm that also employs Million Dollar Listing New York agent, Fredrick Eklund,  and Josh Altman from Million Dollar Listing Los Angeles.
The former housewife has already updated her Instagram bio to include her new job description, "Luxury Licensed Real Estate Salesperson with The Holly Parker Team at Douglas Elliman."  That is quite a mouthful. Imagine if everyone listed their full job descriptions in their social media bios.  "Underpaid, apathetic data analyst at a poorly managed marketing firm with pathetic excuses for break room snacks that will definitely go under in the next three years."
I can't help but wonder how Kelly and Fredrick get along considering he had a spinoff with Bethenny Frankel, whom Kelly was not a fan of (to say the least). Maybe Kelly will be featured on an episode of Million Dollar Listing New York, assuming she'll be practicing in New York.  According to Page Six, she may already be working with a downtown property. Earlier this year, Kelly was working on getting her real estate license in Miami, so she maybe she'll split her time between both major cities known for their expensive real estate.  While nothing is confirmed yet, we're excited to see which city she'll predominantly work in. Check back for updates!
Want to catch up on what other former RHONY housewives are up to now? This article has everything you need to know!
---