Danielle Staub Is Getting Married 10 Days After Divorce!
The Real Housewife of New Jersey is going to be a dutchess!
Ashley Hoover Baker February 28, 2019 5:48pm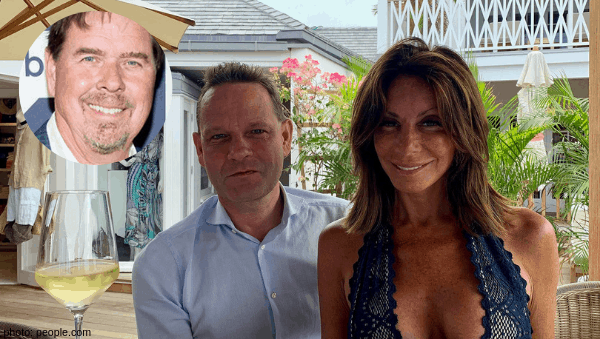 I'm legit pacing. Real Housewives of New Jersey star, Danielle Staub, is getting married… again!
Danielle's next 'big day' is set for Monday. Yes, Danielle's fourth marriage will be to venture capitalist, Oliver Maier, only ten days after her divorce from Marty Caffrey was finalized. Believe it or not, the best part is yet to come….
Oliver is the Duke of Provence. That will make Danielle a DUTCHESS! Danielle's fiance says his family owns 15 vineyards in the South of France. Put a couple of castles on that list while you're at it! My head may explode…
In case you missed it, Oliver was dating one of Danielle's friends, boutique owner Gina Curko! Oliver dumped Gina after several months of dating for Danielle. Click here to read the scandalous full story! My jaw is on the ground…
The RHONJ gave the full scoop to People, "I'm madly in love. I'm feeling elated and excited for the next stage of my life. I'm going to marry the man of my possible dreams and hopefully I'll spend the rest of my life in bliss." To read the full article for yourself, click here. I'm truly overwhelmed.
Do you think Oliver may be the one for Danielle? Sound off in the comments!
---