RHONJ Former Housewives: Where Are They Now?
Lemme tell you somethin about these women
Emily Bertha June 20, 2019 12:13pm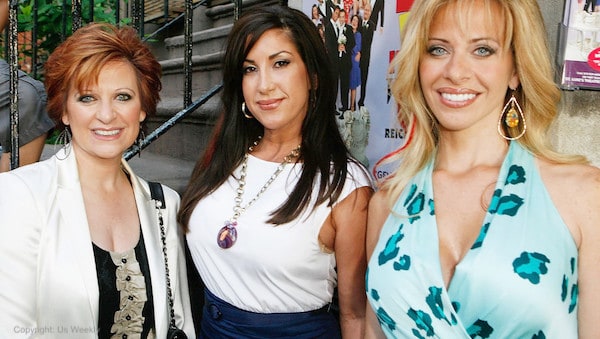 They may have been as thick as thieves, but now many of the former RHONJ Housewives are gone from our screens. Now that the crazier days of table throwing are over (RIP), we decided to take a look at what some of the original housewives are up to now.
KATHY WAKILE
For the past few years, Kathy Wakile was focusing all her attention on her daughter, Victoria, who thankfully overcame a major health scare involving a brain tumor. Since then, Kathy and her husband, Rich, have embraced part of the Jersey-Italian stereotype and opened their own pizza shop in New Jersey called "Pizza Love." The name is about as original as white parents naming their daughters Emily (sorry Mom, but we both know it's true). However, the trusted Yelp mafia seem to enjoy the food, and that's all that really matters.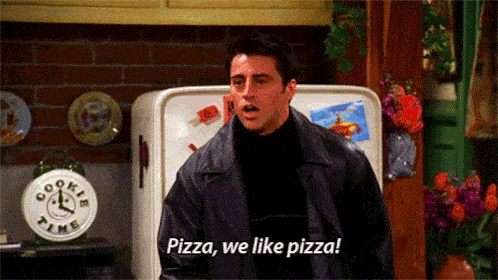 CAROLINE MANZO
With the Manzos, it was a family affair. After Caroline Manzo left RHONJ, she got a spin-off show focusing on her immediate family: Manzo'd With Children which lasted three seasons. Caroline became a grandmother in 2017; soon she'll be intervening in ham games of a whole new generation.  Aside from spending time with family, this Italian mama stays busy working on her soap and candle line, The Friendly Monkey Soap Company.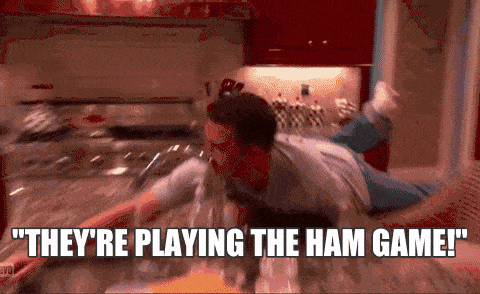 DINA MANZO
There's bound to be some extra drama when you go on a reality show with your sister. Caroline's sister, Dina Manzo, left the show after tensions rose in her family over her friendships. Shortly after, she had her own HGTV series, Dina's Party, focused on her party planning business (if you couldn't tell from the name). Dina got remarried in 2017 in Malibu but just announced her marriage last month. She now lives in California with her husband, Dave Cantin. RHOC producers, please take note.

JAQUELINE LAURITA
Caroline and Dina's sister-in-law was part of the OG Jersey crew until season 5. She returned for the final time in season seven and has no problem keeping busy after the show. She's busy being the cool mom, the entrepreneur, and the activist. Inspired by her son, Jacqueline Laurita continues to work for autism awareness and research. She also helps to run a popcorn company, The Little Kernel, with her husband, Chris. The couple donates a portion of the proceeds to an organization that helps provide for autistic children and their families. Anything is better than Autism Speaks, but the involvement of popcorn makes the Lauritas' endeavor even better.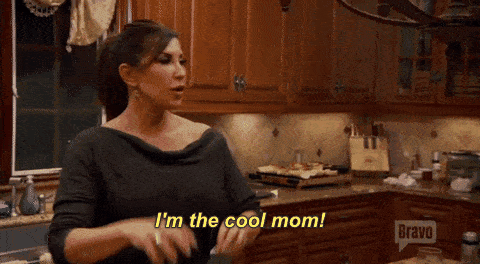 DANIELLE STAUB
How could anyone forget Danielle Staub? This prostitution whore left the series after season two before returning as a friend, a housewife, and then a friend again. Shockingly, she repaired her friendship with Teresa Giudice after Teresa famously flipped out on her literally). If Teresa and Danielle can temporarily repair their friendship, then there may just be hope for Kyle Richards and Lisa Vanderpump yet.  Unfortunately, the two are now feuding again, and Danielle's romantic relationships haven't improved much either. As Teresa pointed out, Danielle was engaged more than 19 times and kept the trend going after she left the show. She divorced her most recent husband almost as quickly as she married him, and is back out in the dating pool.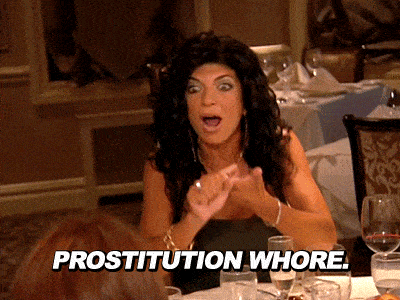 SIGGY FLICKER
Relationship guru and expert crier, Soggy seems to be doing well out of the limelight. She's focusing on helping others bin terms of her career as well as volunteer and philanthropy work. Siggy Flicker is working to raise money and awareness for various organizations, namely Jewish foundations and non-profits. It looks as if she's left the Real Housewives franchise for good and will instead focus on philanthropy.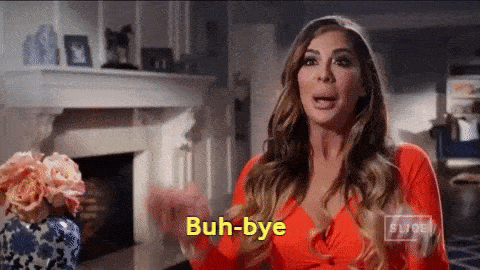 TERESA APREA AND NICOLE NAPOLITANO
Mary Kate and Ashley. Tia and Tamara. Those creepy little girls in The Shining. Teresa Aprea and  Nicole Napolitano. These Jersey girls may not be the most well know set of twins, but they were certainly entertaining for the season they were on the show. These twins both left after one season and are co-hosting a podcast together called Girls in Heels. At this point, I'm pretty sure it's legally required of anyone who had even 5 seconds of fame to have their own podcast, so I'm not surprised.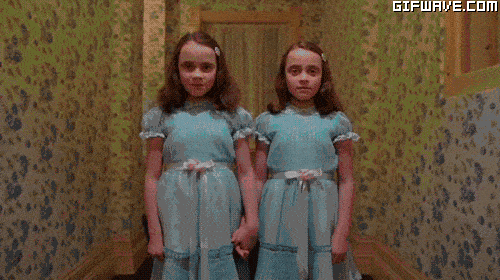 AMBER MARCHESE
Amber Marchese went from one reality show to another: Marriage Boot Camp with her husband, Jim. Unfortunately, Amber's health issues and husband issues didn't go away after she left the show. In 2016, she was diagnosed with Lyme disease and her breast cancer returned.  As of now, Amber seems to be doing well, and defending her husband. Most recently, she apologized for his deeply homophobic tweets . It seems like it would be best for everyone if Amber and her ignorant husband stayed out of the limelight probably forever.
Which former Jersey Housewife do you miss the most? Comment below!
---