RHONJ: Teresa Giudice Posts Cryptic Instagram Post While Daughters Spend Christmas In Italy With Joe Giudice
"They said I changed a lot, I said a lot changed me."
Ashley Hoover Baker December 24, 2019 1:53pm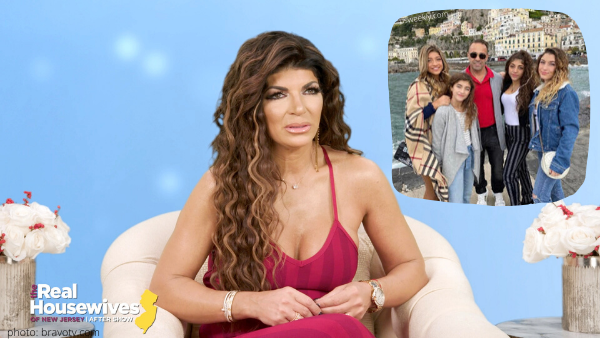 Real Housewives of New Jersey star, Teresa Giudice, posts a cryptic Instagram post while her daughters spend Christmas in Italy with their dad, Joe Giudice, who is living his best life.
Let's start with Juicy Joe's contributions to the 'gram. The freshly deported dad of four daughters posted, "#1 simple rule to get rid of heartbreak,finance troubles,depression,and all your troubles a hug from your children like I always say 'Fuhgeddaboudit!'#fullfilled."
Meanwhile, back in America, Teresa is singing a different tune, courtesy of F*uckology. "They said I changed a lot, I said a lot changed me."
View this post on Instagram
One of Tre's followers commented, "Realist post of 2019!!!" while another wrote, "Truth 💯Stay STRONG!" Others posted, "Very true ! Watching your journey has been heart breaking but I honestly think you have grown so much as a person! Love seeing you get stronger and stronger every season. Keep going girl 💜" and "I'm so sorry for all your family has gone through. May 2020 bring you so much peace and happiness, as well as that big breath of relief.💜💗."
I think it's important to note that even though a plethora of Bravoholics were quick to comment on the mom of four's cryptic post, not a single Bravolebrity replied to her post. Not one. Does anyone else find that strange? Asking for a friend…
Do you think the Giudice divorce will be civilized or messy AF? Drop your prediction off in the comments!
---