New Jersey Housewife Teresa Giudice Shares How She Told Her Daughters About Joe's Deportation To Italy
Heartbreaking.
Genny Glassman October 30, 2018 4:38pm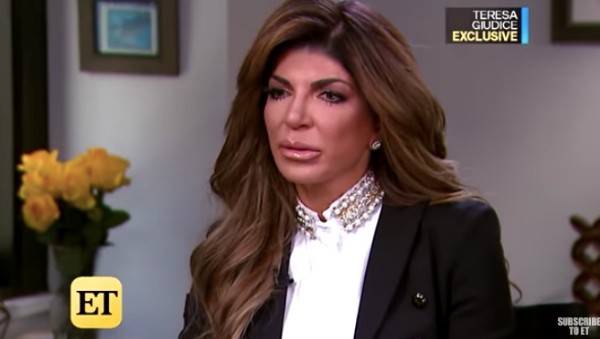 After learning that her husband Joe Giudice will be deported to Italy following his three year prison sentence, Real Housewife of New Jersey star Teresa Giudice is speaking out about the current state of her husband's legal woes and shared how she told her four daughters the terrible news that their dad won't be coming home after years in jail.
Speaking with Entertainment Tonight, Teresa got candid about her husband's deportation sentence. "I was devastated," she said. "We live in this country of freedom and everything. You're supposed to keep families together, not break them apart."
Even more heartbreaking was when Teresa opened up about telling her daughters about their father's sentence, sharing how each girl learned the terrible news.
"My brother (Joe Gorga) told Gia because he heard it on the news. So that's how my oldest found out," Teresa explained. "And I was really upset."
"I told Gabriella and Milania together," she added. "Gabriella teared up, Milania — hysterical. She was a mess."
And despite the media frenzy that's surrounded her family, Teresa shared that she has yet to tell her youngest daughter Audriana, age 9, the news.
"She's the only one that I didn't tell," Teresa said. "Joe's been gone since she's 6. And it's sad. She needs her daddy home."
The reality mom did share that they are hoping to appeal the decision made by the judge in Joe's case, but they'll have to wait for a new trail to see if they will be able to bring him home.
Should Teresa tell Audriana the news before Joe gets released? Sound off in the comments!
---