RHONJ Alum Admits To Making A Sex Tape
Danielle Staub reassures audiences that all icons have sex tapes.
Ashley Hoover Baker November 13, 2019 2:10pm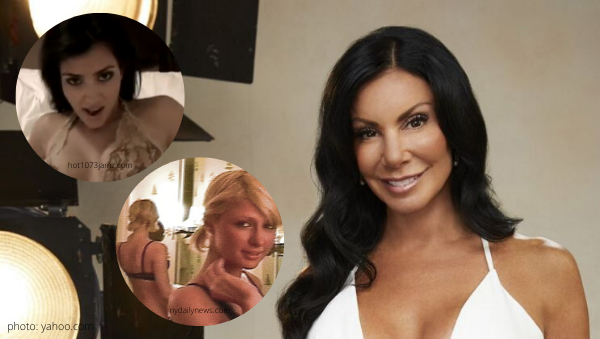 Warning- this will be the most cringe worthy thing you read all day. Consider yourself warned.
Real Housewives of New Jersey alum, Danielle Staub, is back on Bravo's hit show. The thirsty reality show 'personality' admitted to making a sex tape, reassuring who ever is listening that all icons have sex tapes. Am I the only one who's bothered by both facts: Danielle considering herself an icon and having a sex tape. Barf.
The cringe worthy content doesn't stop there…
Page Six talked to Danielle regarding an argument between her and her co-star, Margaret Josephs, where Margaret brought up the XXX video. Danielle "considers herself and the tape to be of a higher level than an episode of RHONJ," according to Page Six.
Danielle continued, "She decided to bring back to life a certain tape that was put out on me, and there's only four of us icons that have one and it's a sex tape." Danielle continued, "I think the viewers will see more discussions on that." I'm going to speak for every breathing person on planet Earth here- NO.
"Margaret tried to be relevant, bringing back to life something that she was never a part of it from the beginning," Danielle dished to Page Six. "Oh, that poor little Margaret … she's gotta stay hyper-focused on Danielle's life. Her obsession continues."
Though Danielle did not give any other details on the tape, but The Post reported a decade ago that Danielle's ex-boyfriend, Steve Zalewski, claimed to have video recordings of the then-couple engaging in sexual acts.
The Real Housewives of New Jersey airs at 8 pm Wednesdays on Bravo!
Whose team are you on? Leave Team Danielle or Team Margaret in the comments!
---