RHONJ: Joe Giudice Posts About 'Next Level' Of Life After Split With Teresa Giudice
Joe says it's 'time to let go' now that he has been deported to Italy.
Ashley Hoover Baker December 18, 2019 3:40pm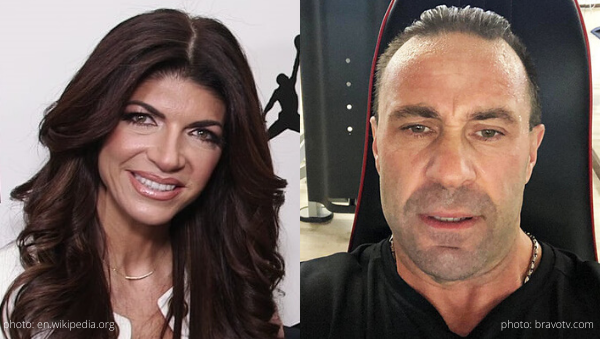 Real Housewives of New Jersey's Joe Guidice makes a cryptic Instagram post about the 'next level' of his life after the announcement of his split from his wife of 20 years, Teresa Giudice. Juicy Joe is forced to start a new life in Italy while he awaits the final judgement regarding his deportation case.
View this post on Instagram
The 'link in bio' on the father of four girls' Instagram post directed followers to an US Weekly story about the couple's separation. People and E! have also confirmed the split.
Within a day of the Giudice split becoming public, Joe made a cryptic post to the 'gram. "Every next level of your life will demand a different you." Let's hope this 'different you' that Joe spoke of doesn't commit fraud…..
View this post on Instagram
As source told People, "They discussed their future when Teresa and the girls went to Italy in early November and they agreed that each had to move on. They are doing so amicably and very slowly."
"They have been very friendly with one another and are very supportive of each other's happiness. They still love one another, but as Teresa told Andy Cohen on the 'WWHL' special, they are separated by the Atlantic Ocean," the People insider continued, also noting, "Neither is interested in a long-distance relationship." The Giudice patriarch said, "If we stay together, we stay together, if we don't, we don't." Who said romance was dead?
Now that Joe is back in his native Italy, he is expected to spend Christmas with his daughters, according to reports from Page Six. Teresa is rumored to remain in New Jersey.
Are you surprised by the news of Teresa and Joe separating? Sound off in the comments!
---