RHONJ: The Giudice Family Struggles While Joe Is ICE Cell
Teresa has to keep it together for her girls, according to her brother Joe Gorga.
Ashley Hoover Baker April 10, 2019 2:53pm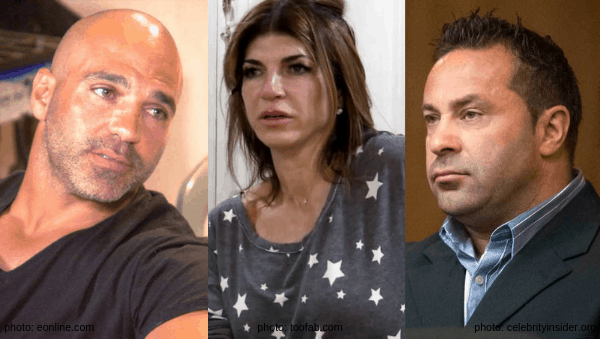 The Giudice Family is going through it ALL right now. Joe Giudice is behind the bars of an ICE cell, while his wife, Teresa Giudice, breaks down and cries to her brother, Joe Gorga. US Weekly got an exclusive from Joe Gorga who is very concerned for his sister and her family.
"Joe's in a tough spot right now. He got released [from prison in March] — ICE took him over — and he's miserable. He's in a really bad spot. He's locked up in a jail cell with bars. The other facility that he was at, he wasn't in a jail cell. So he's having a very, very hard time, and he really wants to get out," explained Joe Gorga to US Weekly. Joe Gorga also told the tabloid since his brother-in-law just filed an appeal to the deportation judge, he may be held in the ICE cell for "another year."
Meanwhile, in New Jersey…
Teresa is struggling at home without her husband. "Teresa's put up a good front, but our relationship is very tight right now and [I] know she breaks down to me,"Joe Gorga explained to US Weekly. "She just has to keep it strong for those for little girls . The girls are having it rough also. They're really struggling. … It's just very, very hard. The family is going through a very tough time right now."
The Giudice's daughters, Gia, Gabriella, Milania, and Audriana, will stay in America if their dad gets deported, according to their uncle. Joe Gorga explains that the girls wouldn't have the same opportunities in Italy that they have in the US.
Do you think Teresa should keep her family together if Joe gets deported? Sound off in the comments!
---