'RHONJ' Husband Joe Giudice Will Be Deported Following His Release From Prison
Teresa's worst nightmare has come to pass.
Genny Glassman October 10, 2018 11:34am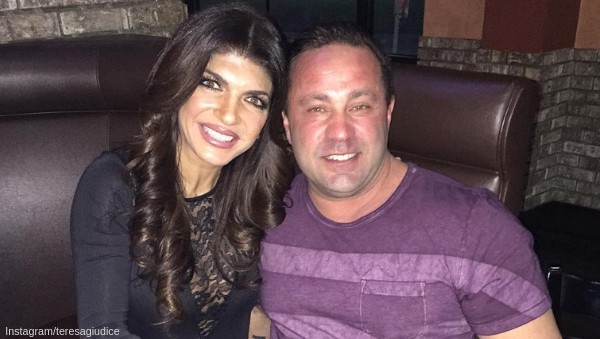 In a shocking new development of the trial of Real Housewives of New Jersey husband, Joe Giudice, a Pennsylvania Judge has ruled that the reality husband will be deported back to Italy after his release from prison.
According to Radar Online, Judge John Ellington from the York Immigration Court told Juicy Joe that "Based upon the law, I find you deportable and ineligible for any kind of relief." Joe came to the States from Italy when he was a toddler, but has yet to become a legal citizen.
"Mr. Giudice, no matter how this turns out, I wish you the best," the judge added. "I decided this case as a matter of law."
But the news didn't sit well with 46-year-old Joe, who was in prison for federal crimes including hiding assets and failing to pay taxes.
Joe who appeared in court via teleconference from the Allenwood, Pennsylvania prison where he is being held, allegedly was shocked at the news, and told Judge Ellington, "I don't understand how I can be deported on this case."
"If you will, I'll tell you my side. I shouldn't even be here right now," Joe added. "I have to go back and tell my kids this, and they've been waiting to hear from me."
But Judge Ellington wasn't swayed. "I get no joy in telling a family this news," Judge Ellington told him.
"My charges are one of the lowest charges in this whole BOP facility or whatever you call it. I can explain," Joe shot back.
"I don't think your attorney will want that, Mr. Giudice," Ellington argued. However the Judge did remind Joe that he would have a chance to  file an appeal by November 9th.
The reality dad last appeared in court via teleconference on September 1st, 2018, and attempted to plead his case, saying that he wanted to stay in the United States after his 41-month stint in prison ended. "I've been here my whole life, I wouldn't know what to do in any other country," he said. "I want to stay here."
Do you think Teresa should move back to Italy to be with Joe? Sound off in the comments!
---