RHONJ Star Danielle Staub Opens Up About Mental Health
She claims her feud with Teresa Giudice has affected her daily life.
Ashley Hoover Baker June 24, 2019 12:23pm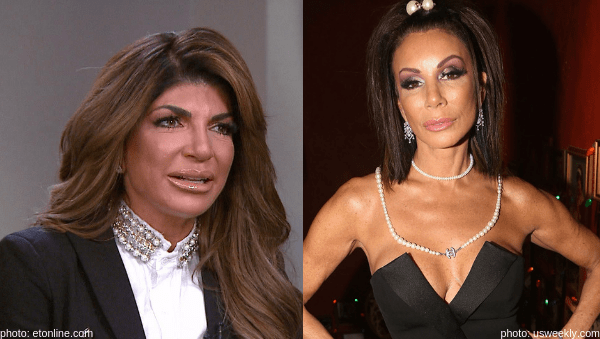 Real Housewives of New Jersey star, Danielle Staub, opens up about her struggles with mental health amid her latest feud with her costar, Teresa Giudice.
According to reports from Us Weekly, there's been another clash between the Jersey girls. It's even being reported that the RHONJ ladies have unfollowed each other on social media and have even stopped speaking! Looks like these days are OVER…
The rekindled drama between the gals of the Garden State occurred while filming season 10 of the hit Bravo reality show. Rumors circulated, but the feud was confirmed by Danielle via her Instagram story regarding her ongoing battle with depression.
Danielle posted "I don't think that it's [depression] a joking matter. It hurts me in my everyday life. And when people judge me, it even hurts me more."
"So those of you who want to achieve causing others pain, you're succeeding when it comes to me….I do have a long history of depression and it's not funny. Just thought I'd share."
The staff here at Taste of Reality take mental health very seriously and wish Danielle, as well as anyone else who sufferers from depression the very best. Know you are loved, needed, and this world would not be the same without you in it.
Do you think Danielle and Teresa will become friends again? Sound off in the comments!
---