RHONJ: Danielle Staub's New Man Revealed
Learn the mystery man's identity AND his connection to Danielle!
Ashley Hoover Baker February 26, 2019 4:58pm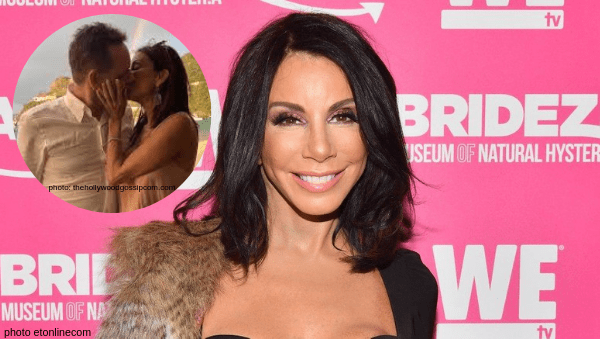 Danielle Staub is beyond extra. In case you blinked, the Real Housewives of New Jersey star divorced her husband, Marty Caffrey and is already in a relationship with a new man. We all know Danielle is thirsty AF, so it didn't take her long to reveal his identity.
View this post on Instagram
Page Six identified the man kissing the desperate real housewife is Oliver Maier, a investment banker from New York. You should sit down for this next part. Oliver has a girlfriend, and she's a friend of Danielle's.
I think it's safe to say that Danielle's former friend, Gina Curko, has been described as "completely hysterical" after a report of the alleged affair was leaked online. 'All About The Tea' got an exclusive report from a 'rock solid source'.
Gina, a boutique owner, introduced her boyfriend of 7 months to her friend during an event at the Baccarat Hotel, in New York City. The 'All About The Tea' source said that Danielle seeked Oliver out at the Baccarat Hotel behind Gina's back. To read the full article from 'All About The Tea', click here.
To thicken this already deep plot, Danielle's RHONJ costar, Margaret Josephs,  introduced Danielle to Gina, and the two developed a friendship. Margaret took to twitter to say, "Yes a very classy move she's sleeping with one of her best friends boyfriends she knows for one week true love for sure!"
The AllAboutTheTEA.com source said that Oliver denied the affair to Gina claiming Danielle photoshopped him in the photo of the two kissing.
Do you think Danielle would hook up with a friend's boyfriend? Let me know in the comments!
---