RHONJ: Accusations Against Danielle Staub
Do you think Danielle would drug her boyfriend, use his credit card and isolate him from his family?
Ashley Hoover Baker March 12, 2019 5:36pm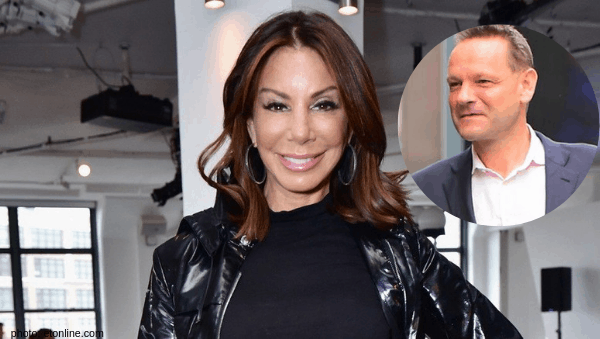 There are serious accusations against the Real Housewives of New Jersey's Danielle Staub! After a couple weeks of dating Oliver Maier, getting engaged, then postponing the wedding, Danielle's drama doesn't seem to be ending soon. All About The Tea has a piping hot exclusive source that describes what's really happening behind closed doors…
The insider said that Oliver recently suffered from a seizure. The All About The Tea source spilled that the Bravo star may not be caring for Oliver in an appropriate manner. "Oliver suffered a seizure about a week ago. He actually has a history of seizures, and friends and family are very concerned about his health. Danielle has since isolated Oliver, and no one really knows where he is, or how to get a hold of him," recounted the source from All About The Tea.
It gets even worse for the RHONJ star. AllAboutTheTEA.com's insider included, "Oliver is an alcoholic. His friends fear that Danielle may be lacing his drinks with pills to keep him in an altered state to keep total control over him…. Oliver's family and friends have been texting him, and have been trying to reach him," the insider explains to AllAboutTheTEA.com. "They say his responses sound nothing like him."
The source continued, "Several packages from Sax Fifth Avenue and other high end department stores have been recently purchased on Oliver's credit card and delivered to Danielle. It looks like Danielle is secretly shopping up a storm while Oliver is incapacitated."
Click here for a video of Danielle and Oliver, who looks like the title character from Weekend at Bernie's!
Do you think Danielle is capable of such behaviors? Break it down for me in the comments!
---