Former RHOM Husband Leonard Hochstein Sues Clients
The former reality star didn't like people leaving negative comments online about his work.
Ashley Hoover Baker May 7, 2019 2:24pm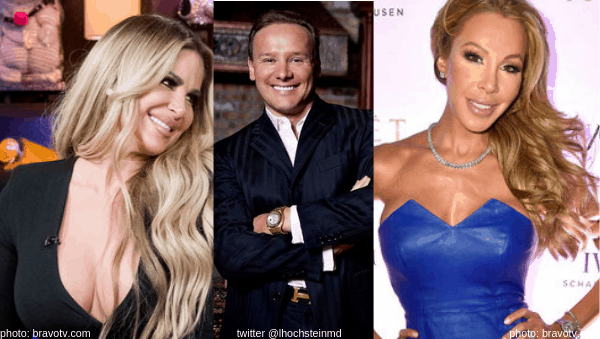 Did anyone else here love Real Housewives of Miami? I still don't understand why it was cancelled, but that's aside the point. Let's talk about Lisa Hochstein. She is married Dr. Leonard Hochstein, known as the "boob god" of Miami.
The doctor has filed lawsuits against two former patients who wrote unflattering online reviews about his work. He claimed that the women have damaged his reputation with unfair commentary. Leonard told NBC Miami, "My reputation is the most important thing to me. My patients come to me strictly through word of mouth." The boob god continued, "You want to defend yourself against things that you know didn't happen."
Nicole George, one of the women who allegedly got botched work from the former Real Husband of Miami explained to NBC Miami, "If you can't give a real, honest review, negative or positive, what kind of practice are you?"
To read more information on Nicole's botched 'mommy makeover' as well as the other alleged victim's story, click here.
The doctor's response? "Be honest, tell the truth. There's nothing wrong with saying, 'I didn't like my surgery, I didn't like how it went,' and just stop there. Don't make things up," as per reports from NBCnews.com.
Just to let you know, Leonard also did Kim Zolciak-Biermann's breast reduction. So consider that fact for the following question…
Whose side are you on: the victims claiming to have gotten botched work from Dr. Holchstein or Dr. Holchstein? Sound off in the comments!
---