RHOD Spoiler Alert: Stephanie Hollman Calls Kameron Westcott A 'Mean Girl' And An 'Elitist.'
On part one of the RHOD reunion, Stephanie and Kam go head to head.
Ashley Hoover Baker December 31, 2019 4:10pm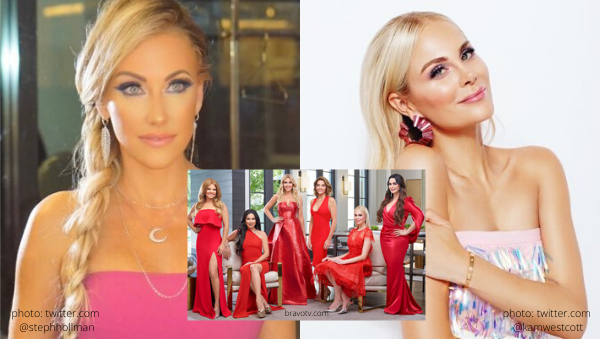 Real Housewives of Dallas spoiler alert! Stephanie Hollman calls Kameron Westcott a 'mean girl' and an 'elitist' on part one of the RHOD reunion!
According to reports from CelebrityInsider.org, Kam turns on the water works after being confronted by her co-star about using the term 'trash' regarding some of the RHOD cast.
Stephanie doesn't fall for Kam's tears. She asked the Highland Park native, "Do you feel like you treated me kindly? Do you feel like you listened to me and gave me respect? If you're my friend you would listen to me and treat me like a human being and not like a dog."
Stephanie did an interview with US Weekly earlier this month and she explained her friendship status with Kam. "We don't speak at all. I would like to have a healthy friendship with her, but if it's not going to be healthy, I don't want a friendship. I feel like the way that she treats me is honestly, like, a bully. She talks down to me. She doesn't let me finish sentences. She doesn't respect me. She goes on social media and tries to call me a liar. Honestly, I feel like those are actions of somebody who is trying to manipulate control. And to me, that's stuff that a bully does. I just don't agree with it. And I don't do those things to her."
In case you forgot, Kameron is not having the other ladies calling her out for the language she uses. Click here to watch Kam walk away from Stephanie mid-conversation.
Part one of the season 4 RHOD reunion premiers 1/1/2020 on Bravo.
Whose side are you on? Leave Team Stephanie or Team Kameron in the comments!
---