RHOD Stars Show Support After Tornado in Dallas
Damage in Dallas
Emily Bertha October 22, 2019 1:00pm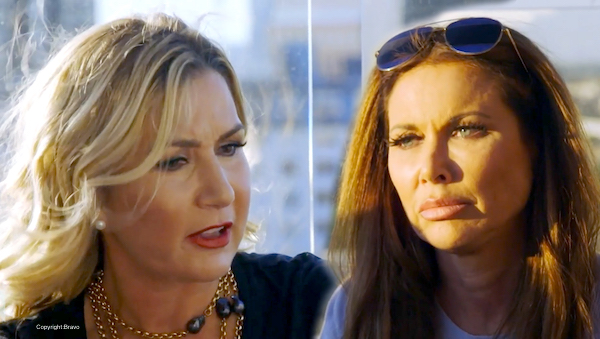 Major damage has hit Dallas, and it's far worse and much more serious than any drama between the Real Housewives of Dallas could cause.
The city was hit by devastating tornados Sunday night, and the Dallas housewives have been showing the damage and offering love, prayers, and support to those affected. There's been a significant increase in the number of tornados in recent years (say it with me: Global. warming. is. real). While it may not be exactly Camille Grammer level, LeeAnne Locken Preston's neighborhood in particular took the brunt of the storm.
The epicenter of one tornado was directly in her neighborhood of Preston-Royal in North Dallas. LeeAnne filmed the destruction on her street, showing trees down and houses caved in. The RHOD star asked her followers on Twitter to keep Dallas residents in their prayers, and has been helping those affected.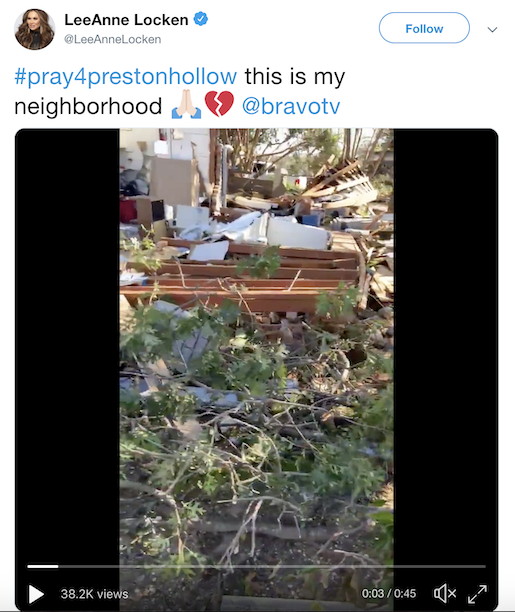 Meanwhile, her co-star, Kameron Westcott, also posted a message of support to those affected by the tornado. On Monday, Kam posted a selfie taken in what looks to be her closet, surrounded by tons of clothes and accessories, sending thoughts and prayers offering her support and help. I feel like her closet alone would house a small family, so that may be the first step. Side note: I am very interested to see more of what she has in her closet though, so I'd like to propose a new selfie series: Kam in the Closet.
Stephanie Hollman also sent out a message of support on Instagram after the storm, which isn't surprising considering she's the absolute sweetest housewife ever to grace our screens. The newest housewife, Kary Brittingham, jumped in to mention the tornado damage and offer thoughts and prayers in a post online as well.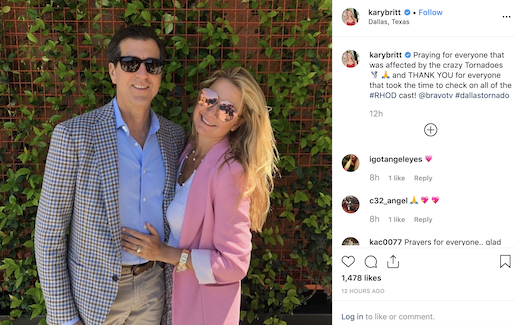 Former housewife Cary Deuber took to Instagram to post footage of her family waiting for the tornado to pass. She too offered support to those who weren't as lucky as her family was to not experience serious damage.
We're keeping Dallas in our thoughts as well and hope everyone is able to recover as best they can. If you're looking to volunteer, check out an opportunity here!
---