Vicki Gunvalson Taking Ex To Court Over $250K In Loans
Vicki Gunvalson and Brooks Ayers are set to appear in court on December 6.
Ashley Hoover Baker December 3, 2019 8:55am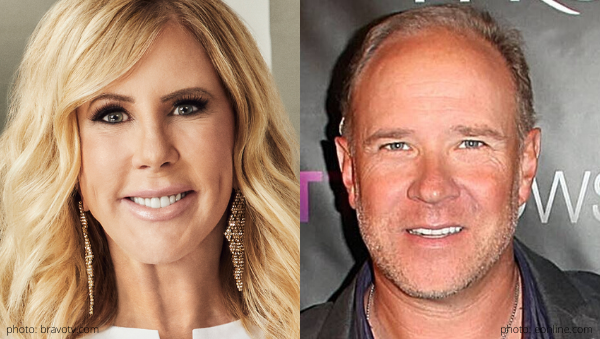 It looks like the OG of the OC is looking to get her love tank filled, as well as her bank account…
Real Housewives of Orange County star, Vicki Gunvalson, is taking her ex, Brooks Ayers, to court over $250,000 in loans from when the pair were a couple. The cancer scammers They are set to appear in court on December 6.
According to reports from The Blast, "Back in April, Vicki filed her suit accusing Brooks of failing to pay back loans she provided him. She claims to have first loaned him money in 2011, when they were dating. In the lawsuit, Vicki says Ayers owes her $184,899 plus $81,652.97 for attorney fees she paid for him in a separate lawsuit." Vicki, the queen of Coto Insurance meant business, as she quickly hired a process server to track down Brooks.
The Real Abuela of the OC, most likely, began to 'whoop it up' when Brooks was personally handed the legal documents at his Mississippi home on May 8.
Just so you know, Brooks has yet to hire a lawyer or respond to the lawsuit in court. Vicki, like a dog with a bone, was recently "granted a default against Brooks for his failure to answer the complaint," according to The Blast. "She will next argue for the judge to grant her a default judgment, due to Brooks not bothering to respond. The case is ongoing."
Vicki isn't the only Orange County resident having issues in her personal life. I broke down the latest in Meghan King Edmonds' marital woes and Heather Dubrow's drama with her former assistant on the most recent episode of the On This Day Entertainment podcast. Click here to listen for yourself.
How do you see this playing out? Drop your predictions off in the comments!
---