RHOC Tamra and Eddie Judge Launching Cannabis Line
Tamra Judge's new business is the best. THAT'S MY OPINION!
Emily Bertha January 14, 2019 8:32pm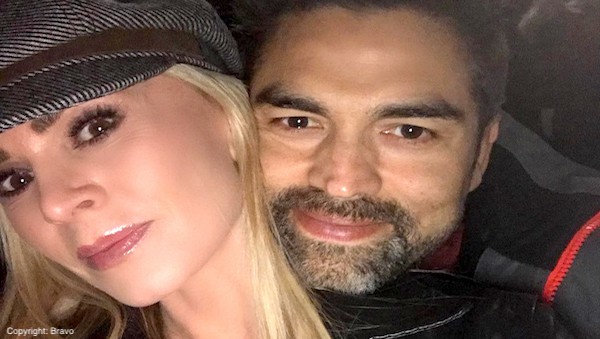 It looks as if Shahs of Sunset's GG Gharachedghi isn't the only Bravoleb to start a line of Cannabis products. According to Bravo and the couple's respective social media accounts, RHOC Tamra Judge and husband Eddie recently revealed that the launch of their new company, Vena Wellness, is expected shortly.
Eddie's recent heart issues played no small part in the couple developing the brand. GG's line, WuSah, came after her own health struggles with an autoimmune disorder. While WuSah offers both THC and CBD (Cannabidiol) products, Vena Wellness will exclusively carry CBD products that are 100%  free of all THC (that's the fun stuff that actually gets you high).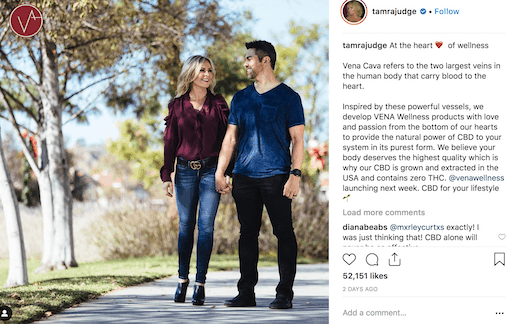 CBD products provide amazing health benefits, both physical and mental. Whether it's a bad back or depression and anxiety, CBD can help. The last time I had an edible Cannabidiol product, I didn't experience even one second of anxiety when I noticed a crooked picture frame in a lobby; this stuff really works. Side note: I'm fully aware that this post is starting to sound like a paid promotion, but unfortunately it is not.
On the Vena Wellness page, you can already see a bottle of oil, but CBD can also come in forms like gummy bears and overpriced natural juices. While CBD works for a number of health issues, Tamra and Eddie's line focuses on improving heart health. Luckily Edie's own heart health has improved, and clearly part of that is thanks to CBD.
On January 12th, Tamra and Eddie explained via their personal instagrams as well as the official Vena Wellness instagram their reasoning behind the name of the line. As Tamra says in the post above, the company's name was inspired by two major veins that pump blood to the heart, Vena Cava. It sounds more like the name of an overhyped club to me, but out of the goodness of my heart, I'll go with it (there are so many heart puns to be made, and I hope the advertising team for Vena Wellness makes full use of them).
It was only on January 8th that the Judges hinted at a new business, but the line is already expected to drop within the next few days. It's no Real Housewives premiere, but I'm excited nonetheless that the RHOC star is going to be sticking it to big Pharma soon.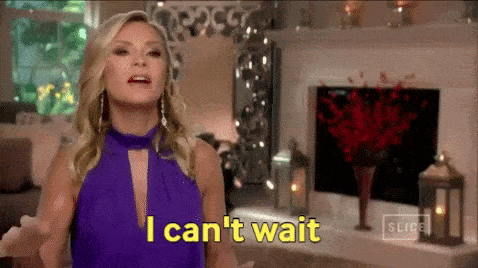 Would you try Tamra and Eddie's new CBD products? Comment below!
---