RHOC Star's Daughter's Overdue Surgery
Woohoo for healthcare!
Emily Bertha September 26, 2019 1:34pm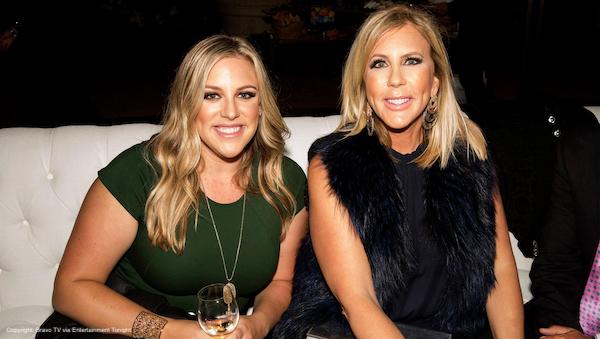 The recently let go RHOC housewife, Vicki Gunvalson, has been a part of the franchise since it started. During that time, we got to know not only the OG of the OC herself, but her kids and grandkids as well.
Vicki's daughter, Briana, often made appearances on the show and was very open with her health struggles. Over the seasons, we saw her health change both for worse and better since Briana has never been one to hide details of her health struggles and successes. While she is no longer appearing on screen with the ladies of the OC, she (well, her husband) shared a picture of her pre-surgery in a hospital gown this week, noting that she was prepping for the clavicle surgery that was long overdue.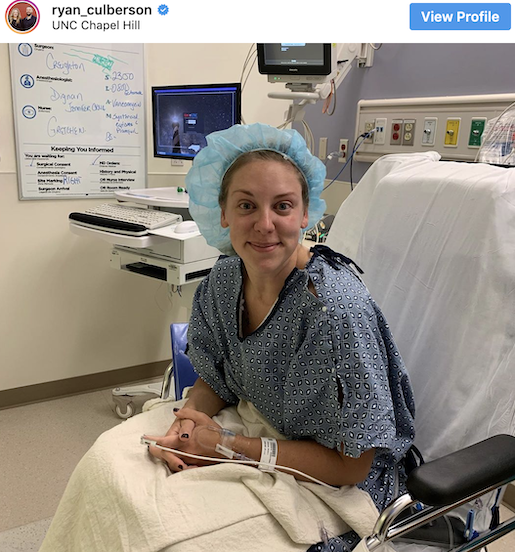 Briana was diagnosed with Lupus and suffers from different heart issues as well. She has undergone plenty of previous surgeries since the disease affects many parts of the body and often leads to other complications. Her husband, Ryan, hasn't always been on the best terms with Vicki, but it's clear they both want Briana at her best.  Ryan posted an image of his wife in a hospital gown awaiting her clavicle surgery in North Carolina. She and her husband have been fighting her health issues for years, but they finally managed to find one that can help to combat the disease: the keto diet.
If there's a bright side to all of this, it's that Briana gets procedures done at the same hospital she works at which is basically the health equivalent same as knowing the owner of a nightclub: VIP baby!
Do you think we'll see Vicki soon sharing any details about how the surgery went? Let us know!
---