RHOC Amiga Is Dating All The Men She Wants
The recently divorced reality star is feeling herself after weight loss and a face lift.
Ashley Hoover Baker July 8, 2019 12:04pm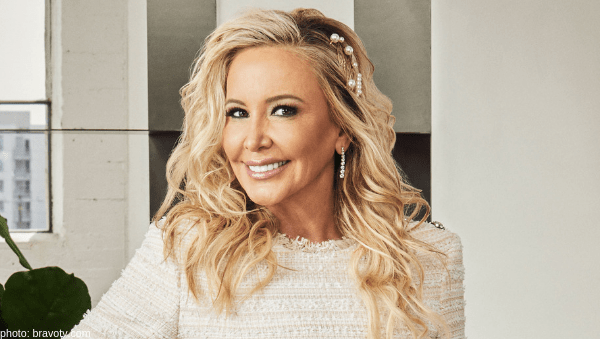 Real Housewives of Orange County star, Shannon Storms Beador, is feeling herself in a major way since her divorce from her cheating ex, David Beador.
After her messy divorce, Shannon dated Comcast exec Rick Stanley, but that wasn't exactly what the mother of three wanted. The Hollywood Gossip reported, "These days, Shannon Beador is dating 'several men.'" The Celebrity Insider included that she was with David for "her whole life and is not wanting to settle down like that anytime soon."
Other OC housewives have lovingly labeled her a heart breaker, but the source clarified "She is not hurting anyone." After her lengthy marriage, Shannon is not looking to settle down soon, according to The Hollywood Gossip.
What brought on this new found confidence? 1/3 of tres amigas has lost tens of pounds and got MORE work done on her face. Last season, Shannon went under the knife when she had an eyelid lift. Check out this preview from the upcoming 14th season of RHOC for a preview of Shannon's most recent work.
View this post on Instagram
According to Radar Online, "Shannon got a full face lift and fans are going to get to see it all in the first few episodes of the upcoming season," according to a source close to the Real Housewife. "Shannon is a new woman now and she deserved this," gushed the gossip. "She is confident in her skin and she feels sexier than ever before!"
Are you excited to see Shannon dating on the upcoming season. Drop your opinions off in the comments!
---