RHOC Recap: Tres Amigas
Season 3 Episode 13
Emily Bertha July 31, 2018 4:49pm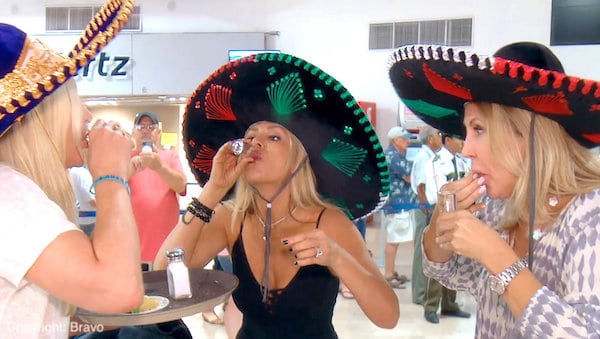 This week's episode of RHOC begins with Vicki Gunvalson storming out of Kelly Dodd's apartment and immediately calling Michael to tell him about their blow up. Are you kidding me?! Kelly is your friend; you shouldn't be going on double dates with her ex, and you definitely shouldn't be calling him after getting into a fight with her. Kelly calls Tamra Judge, who of course is a good judge of character (sorry, I can't help myself). Tamra agrees that Vicki was being an awful friend by not telling her about Michael and going on double dates with him. I can guarantee that Vicki would've been upset if one of her friends went on double dates with Don right after their divorce. Vicki certainly isn't filling up Kelly's platonic friend love tank.
Tamra briefly talks to Vicki about the situation on their way to Mexico before deciding to push it aside and focus on their vacation. Kelly, however, remains in the OC and tells her twelve year old daughter about the situation with Vicki. She plays Vicki's not so sincere sounding apology voicemail. Her daughter offers some sage advice about forgiving but not forgetting. Next time I need a therapy session, maybe I should just go talk to some twelve year old kid and save myself some money.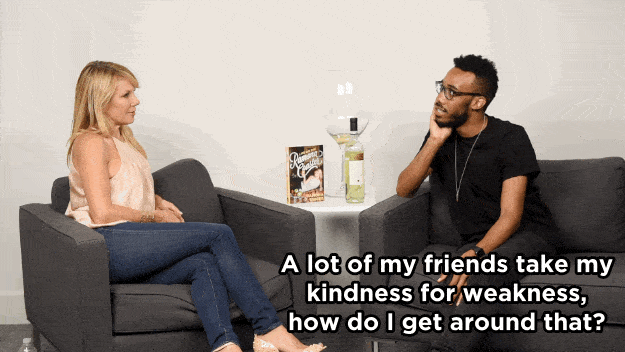 I mean, am I even obligated to talk about the other housewives during this episode? They're boring as hell compared to the tequila and tits combo in Mexico. Gina Kirschenheiter and Emily Simpson workout while their kids chill in strollers, and the others run around yelling. Emily says she has to go to therapy and take medication just to deal with her kids, yet she wants another one…Yeah, maybe that's not the best idea. There's another scene of Gina at home trying to reason with her kids, blah, blah. It certainly seems like she could use some tequila shots. 
Back in Mexico, Shannon Beador says that she sent her kids home after their vacation and arranged for a babysitter. Right after saying she never felt closer to them, she sends them hundreds of miles away. I honestly don't blame her though; the girl needs and deserves to let loose.  Shannon waits in the airport with tequila and guacamole to greet Tamra and Vicki. There's nothing quite like white women in sombreros taking shots in the middle of the airport surrounded by a camera crew.  It gets even better when they then proceed to drop the dish and fall on the broken shot glasses. I truly can't understand why foreigners have a negative perception of Americans!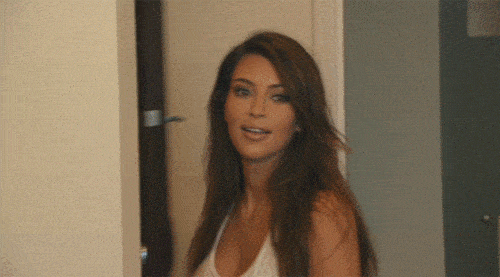 The women waste no time and immediately start to whoop it up, pregaming in the hotel before heading to the bar. I've clearly been doing something wrong in my life since I've never once danced on a bar. Although I have danced on a bar of soap and fell on my a**. That's probably the same thing that would happen to me dancing on a bar counter, so maybe I'm better off.
Tamra encourages Shannon to live it up and show her tatas before showing off her own. The episode should really be called "tres amigas plus Tamra's t**s." Tamra's other idea of cheering Shannon up is apparently telling her how much she loves Eddie. Because there's nothing a recently divorced woman wants to hear more than tales of a happy marriage… They then get into Vicki's relationship with Steve, and Tamra and Shannon both seem to agree that Vicki is trying to convince herself how great Steve is for her. Yeah, he seems boring, but anyone is better than Brooks. She could parade around holding hands with a blow up sex doll named D**k dressed in matching clown outfits, and that would still be better than Brooks.
After one too many shots, they start to make their way back to the hotel. Watching people try to walk on cobblestone pavement in heels is one of my favorite past times. Once they make it back, Tamra attempts to swim laps naked in a jacuzzi. She runs inside to get Shannon and proceeds to slip and fall. Shannon shows up in Spanx, which is a big old mood. Vicki refrains from joining them, claiming that she told Steve she would behave. Tamra also clearly needs to let loose.  She says, "There's so much stuff going on in my life that you could probably make a country song about it." As someone who wrote her first (and only) country song in second grade, I volunteer to write that song.
During their wild night, Tamra manages to break her foot. Apparently, she went to the hospital by herself at 4am because her friends passed out. She doesn't seem too bummed out about it; instead of yelling at her friends, they try to remember how many shots they had last night. The three of them trying to remember how many drinks they had is like me trying to remember the names of every generic white guy I ever made out with. It's almost impossible.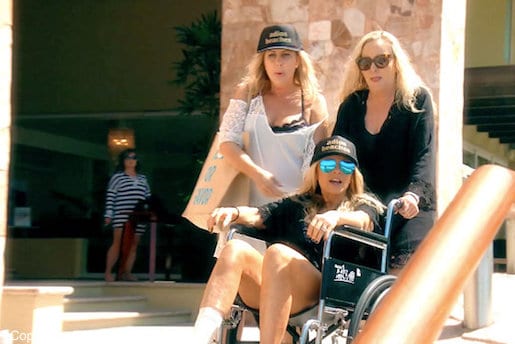 The ladies decide to spend the day on the beach. Vicki carries Tamra on her back down to the beach, and the two of them look like a giant drunken turtle. Later that evening, they put Tamra to bed and do a tequila tasting. Shannon reveals that David drank tequila with his mistress and how painful it is that he got into a new relationship so quickly. It's hard to take this conversation seriously while Shannon is wearing that giant sombrero.
Of course, no trip to Mexico is complete with a drunken tequila kiss, and Shannon doesn't disappoint. She plants a big one on Vicki, who immediately wipes it off. 
Do you think the OC is bringing the fun and drama so far this season? Comment below!
---